What Does the Bible Say about Goals?
By Whitney Hopler, Crosswalk.com
Setting goals and achieving goals is vital to success. But the process can be confusing. Which goals are the best ones to pursue? How should we plan to reach those goals? Only by connecting God's purposes with our plans can we achieve the most important goals. What does the Bible say about goals? Discovering that sheds light on how to set and achieve goals well.
What Does the Bible Say about Goals?
The Bible encourages setting goals and working hard to achieve them. But it's vital to do so in partnership with God rather than on our own, the Bible says. Only God knows what will happen in our future, and how we can best prepare for it. The Bible says that we should seek God's wisdom for our goals regularly and stay in communication with God as our future unfolds, adjusting our goals as we go along.
Goals are plans to achieve something, and the Bible says making plans is beneficial. Proverbs 21:5 points out: "The plans of the diligent lead to profit as surely as haste leads to poverty." In Luke 14:25-35, Jesus encourages us to plan for the costs of what we're considering doing – to set wise goals – before moving ahead. Throughout the Bible, God advises people to set goals and work toward them, relying on his help to do so. Examples include Noah's goal to build an ark to be ready in time for the great flood, Deborah's goal to win a battle that would inspire others to trust God, and Paul's goal to plant new churches in diverse communities. God showed up to empower people to achieve their goals every time they placed their trust in him. As Deborah points out in Judges 4:14 when discussing a goal with Barak: "Has not the LORD gone ahead of you?". God promises to help us when we him. Proverbs 16:3 promises: "Commit to the LORD whatever you do, and he will establish your plans." So, we should set goals and pursue them with the confidence that God will help us reach those goals, as we trust him day by day.
But we need to be careful to align our goals with God's will. James 4:13-15 advises: "Now listen, you who say, 'Today or tomorrow we will go to this or that city, spend a year there, carry on business and make money.' Why, you do not even know what will happen tomorrow. What is your life? You are a mist that appears for a little while and then vanishes. Instead, you ought to say, 'If it is the Lord's will, we will live and do this or that.'" If we humbly surrender our own agendas to God and honestly seek his plans for us, we'll be able to set the best goals and achieve them well. Jesus assures us in Matthew 6:33: "But seek first his kingdom and his righteousness, and all these things will be given to you as well."
3 Biblical Reasons for Setting Goals
1. Goals help us find and fulfill God's purposes for our lives. We're meant to live with purpose instead of just drifting aimlessly through our days. God speaks about finding him – and the hopeful future he has planned for us – in Jeremiah 29:11-13: "For I know the plans I have for you," declares the LORD, "plans to prosper you and not to harm you, plans to give you hope and a future. Then you will call on me and come and pray to me, and I will listen to you. You will seek me and find me when you seek me with all your heart." Goals point us toward that future by fueling a sense of purpose in our lives. As we cooperate with God to set and achieve goals, our decisions become meaningful and intentional, so we move closer to God's purposes for us.
2. Goals help us use our limited time here well. Setting and pursuing goals focuses our attention on using our time for what matters most. Psalms 90:12 urges: "Teach us to number our days, that we gain a heart of wisdom." When we're working toward goals, we can figure out if it's worthwhile to spend time on any activity – based on whether or not it's important from an eternal perspective. Goals help us evaluate our time choices in light of our goals. Rather than wasting time on trivial activities, we can use our goals to prioritize the most valuable activities in our schedules. Goals free us up to let go of activities that don't ultimately matter, so we can make more time for what is truly important. Focusing on goals motivates us to maximize our limited time, doing as much good as we can each day.
3. Goals help us discover the wonder of God's work in our lives. Goals help us notice God's work in our lives, as he empowers us along our journey to achieving those goals. Our lives become no longer boring, but full of wonder when we experience God helping us achieve goals. The more we see God's good purposes unfolding in our lives through our goals, the more we can enjoy feelings of awe. Hebrews 12:28 points out that, "since we are receiving a kingdom that cannot be shaken, let us be thankful, and so worship God acceptably with reverence and awe." Research and stories in my book Wake Up to Wonder show the truth of that verse in action: experiencing the wonder of God's kingdom can build our gratitude for what God has done, motivating us to feel awe and worship. We can see God's work more clearly, and be more inspired to celebrate it with awe, when we have goal-oriented relationships with him.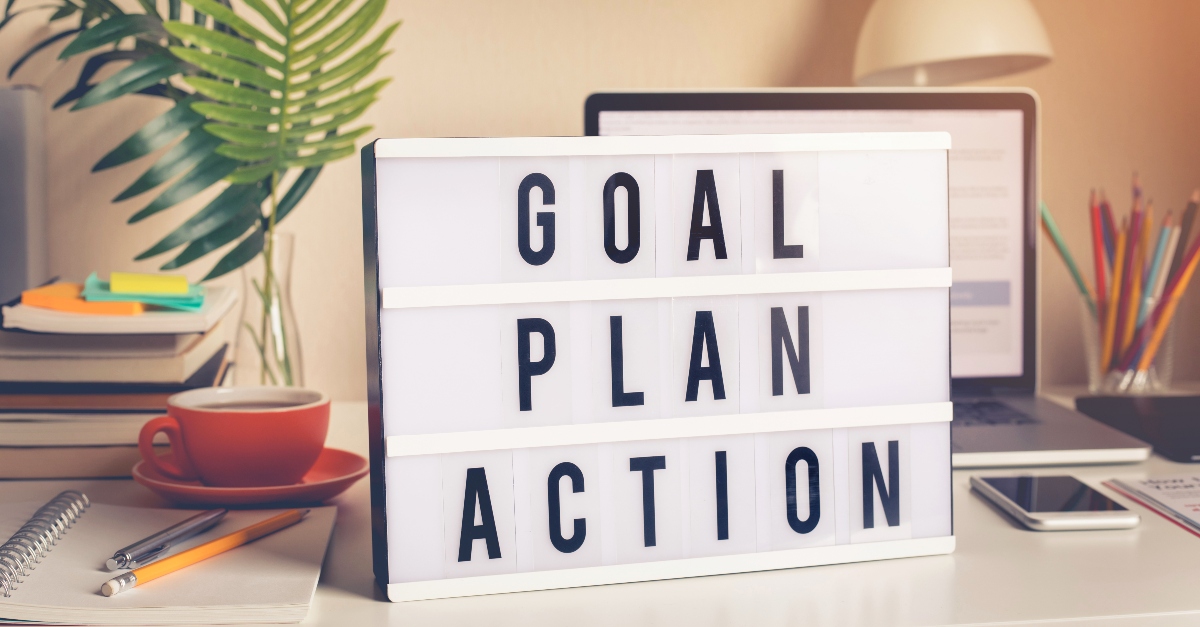 Photo Credit: ©iStock/Getty Images Plus/HAKINMHAN
5 Steps to Set Biblical Goals for Ourselves, Family, and Church
1. Start with prayer. Rather than trying to plan on our own, we need to seek God's guidance in order to discern the best goals. We must set aside our own plans so we can fully embrace God's plans for us. We should also commit every part of our lives to God and pray for God's will to be done in each of those areas. When telling God about the goals we have in mind, we need to ask him whether or not he wants us to pursue each of them. Then, listen for what messages come to us about any new, different goals God may want us to pursue. Say "yes" only to the goals we sense God leading us to pursue, and ask him to empower us to achieve them.
2. Set goals for ourselves. We can set goals for ourselves that will help us grow into the people God wants us to become – people who love God and others wholeheartedly. Think in terms of legacy goals (how we want to contribute to the world during our lifetimes) rather than resume goals (what we want to accomplish to impress others). That will give us an eternal perspective so we can focus on what truly matters most. Examples of goals that God may lead us to set for ourselves include: Growing in the fruit of the Spirit (Galatians 5:22-23) and using our talents to help others in need (Matthew 25:14-30).
3. Set goals for our families. It's also important to set goals for our families – for those in our households (such as spouses and children) and for extended family members (such as parents, grandparents, siblings, aunts, uncles, and cousins). We may experience God leading us to set family goals like talking with each other regularly about faith (Deuteronomy 11:18-21) and forgiving each other after conflicts (Colossians 3:13).
4. Set goals for our church life. Goals for how we participate in church can fuel stronger faith in us, and help us encourage and serve others well. Some examples of goals for our church lives are: Prioritizing regular church attendance, either in person or online (Hebrews 10:25) and using our spiritual gifts to serve our brothers and sisters in Christ (Romans 12:3-8).
5. Learn from mistakes and celebrate victories along the way. As we progress toward our goals, we'll experience ups and downs that will help us grow stronger if we respond to them with faith. We can learn from what goes wrong and savor the joy of what goes well. We may find ourselves adjusting our goals during the journey toward achieving them, as God leads us. Whatever happens, we'll be blessed when we keep trusting God for help. Proverbs 3:5-6 encourages us: "Trust in the LORD with all your heart and lean not on your own understanding; in all your ways submit to him, and he will make your paths straight."
Conclusion
The Bible can be a valuable ongoing source of guidance for setting and achieving goals. Whenever we need a fresh dose of inspiration to focus on what matters most, we can turn to God's Word to inspire us. We can also trust God to help us along the way as we work toward our goals. In relationships with God, we'll find the power we need to accomplish the most important goals in our lives.
Photo Credit: ©iStockGettyImagesPlussamritk
---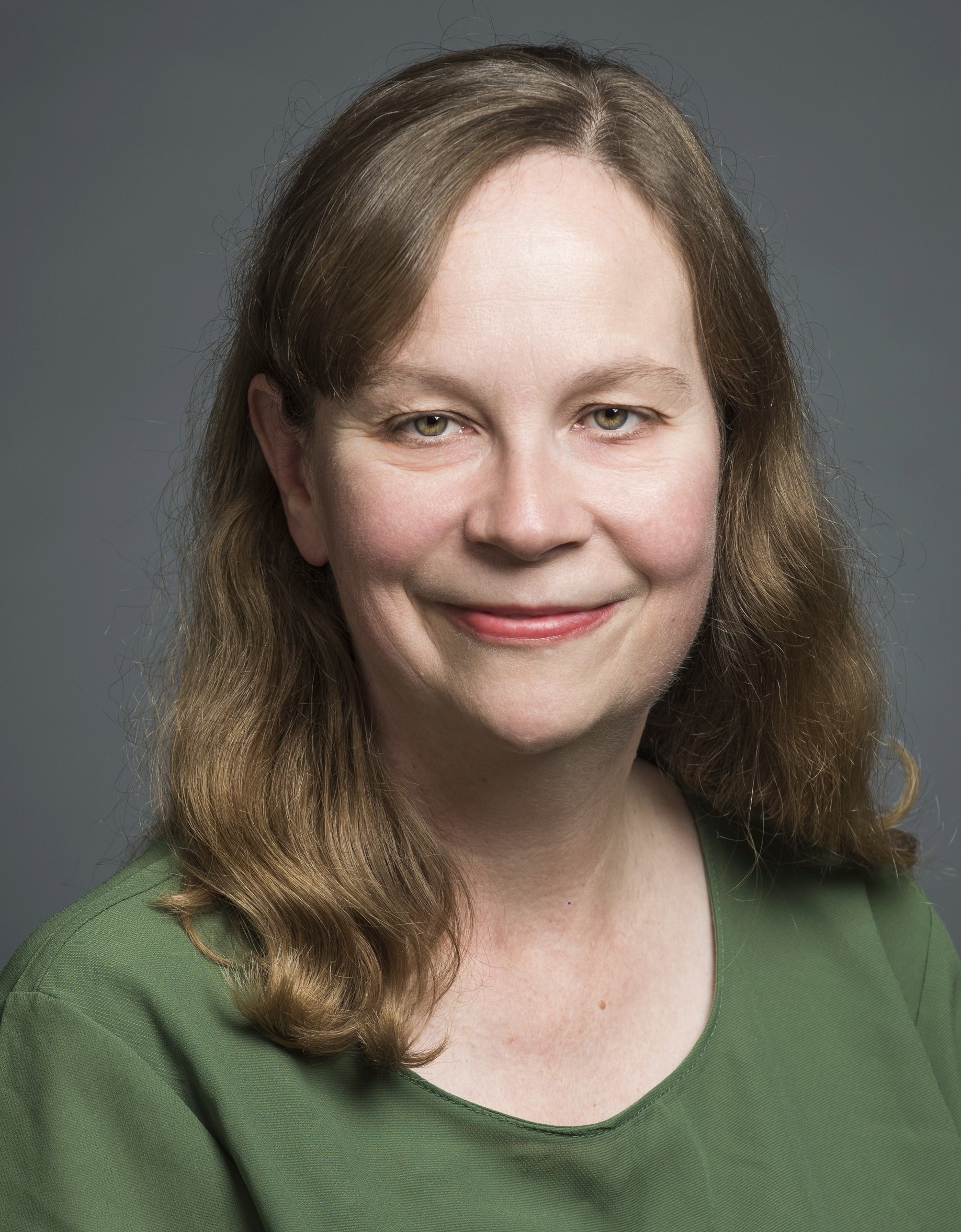 Whitney Hopler is the author of the Wake Up to Wonder book and the Wake Up to Wonder blog, which help people thrive through experiencing awe. She leads the communications work at George Mason University's Center for the Advancement of Well-Being. Whitney has served as a writer, editor, and website developer for leading media organizations, including Crosswalk.com, The Salvation Army USA's national publications, and Dotdash.com (where she produced a popular channel on angels and miracles). She has also written the young adult novel Dream Factory. Connect with Whitney on Twitter and Facebook.