Breaking the Spiral of Toxic Thoughts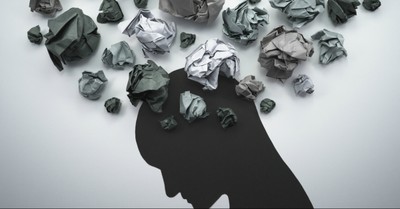 By Jennie Allen, Crosswalk.com
The average person has more than thirty thousand thoughts per day. Of those, so many are negative that "according to researchers, the vast majority of the illnesses that plague us today are a direct result of a toxic thought life."
"The spiral is real and stuffed with more thoughts than it seems we can manage."
What if one thought held the power to interrupt our spirals and bring peace to our mental chaos?
Photo Credit: © Getty Images/tadamichi
How to Interrupt the Toxic Spiral
The Apostle Paul's own life was a picture of interruption. After the scales fell from his eyes, Paul's life and mind centered on an entirely new reality. There was no other hope, no other narrative, no other track playing in the background. He stopped the things that had distracted him and let himself focus on one simple thing:
"To me to live is Christ," Paul wrote in Philippians 1:21, "and to die is gain." It's all—always—about Christ.
Paul experienced a massive shift, and now he was a totally different man. No longer was he a slave to his circumstances or his emotions. Paul now chose to live aware of the power of Christ in him, through him, and for him. Paul now had the power of the Spirit—the same power that raised Jesus from the dead, and he chose to live aware of and under that power.
Caught in a War We Cannot See
In what may be the most provocative explanation in Paul's entire New Testament litany of provocative explanations, the apostle had this to say:
"Though we walk in the flesh, we are not waging war according to the flesh. For the weapons of our warfare are not of the flesh but have divine power to destroy strongholds. We destroy arguments and every lofty opinion raised against the knowledge of God, and take every thought captive to obey Christ, being ready to punish every disobedience, when your obedience is complete." (2 Corinthians 10:3-6, ESV)
In the late Eugene Peterson's paraphrase, that last bit reads like this:
"We use our powerful God-tools for smashing warped philosophies, tearing down barriers erected against the truth of God, fitting every loose thought and emotion and impulse into the structure of life shaped by Christ. Our tools are ready at hand for clearing the ground of every obstruction and building lives of obedience into maturity." (2 Corinthians 10:5-6, MSG)
Here's what I take from these words: You and I have been equipped with power from God to tear down the strongholds in our minds, to destroy the lies that dominate our thought patterns. We have the power and authority to do this!
Yet we walk around acting as if we have no power over what we allow into our minds.
Christ Gives Us Power over Our Thought Lives
Paul tells us that we don't have to live this way, that we can take captive our thoughts. And in so doing, we can wield our power for good and for God, slaying strongholds left and right.
This promise of wielding power over our thoughts sounds great, doesn't it? Yet I sense a small question from you:
"Um . . . how?"
The big picture here is this: We have chaotic thought lives. These thoughts often lead to wild emotions, true? Emotions that tell us how to behave.
Those behaviors dramatically affect our relationships, continuing that downward spiral we looked at previously.
What we're saying, then, is that how we think directly results in how we live.
This may sound terrifying, but, in fact, it's exciting.
You'll have to trust me for now.
This is what I know: while we may not be able to take every thought captive in every situation we face every day, we can learn to take one thought captive and, in doing so, affect every other thought to come.
The One Thought to Interrupt the Spiral
So what is the one thought that can successfully interrupt every negative thought pattern? It's this:
I have a choice.
That's it.
The singular, interrupting thought is this one:
I have a choice.
If you have trusted in Jesus as your Savior, you have the power of God in you to choose! You are no longer a slave to passions, to lusts, to strongholds, to sin of any kind. You have a God-given, God-empowered, God-redeemed ability to choose what you think about. You have a choice regarding where you focus your energy. You have a choice regarding what you live for.
I have a choice.
We are not subject to our behaviors, genes, or circumstances.
We are not subject to our passions, lusts, or emotions.
We are not subject to our thoughts.
We have a choice because we are conquerors who possess weapons to destroy strongholds.
God has given us the power and the tools and His Spirit to shift the spiral. When we're willing to take the initiative here? Some pretty cool stuff starts to unfold.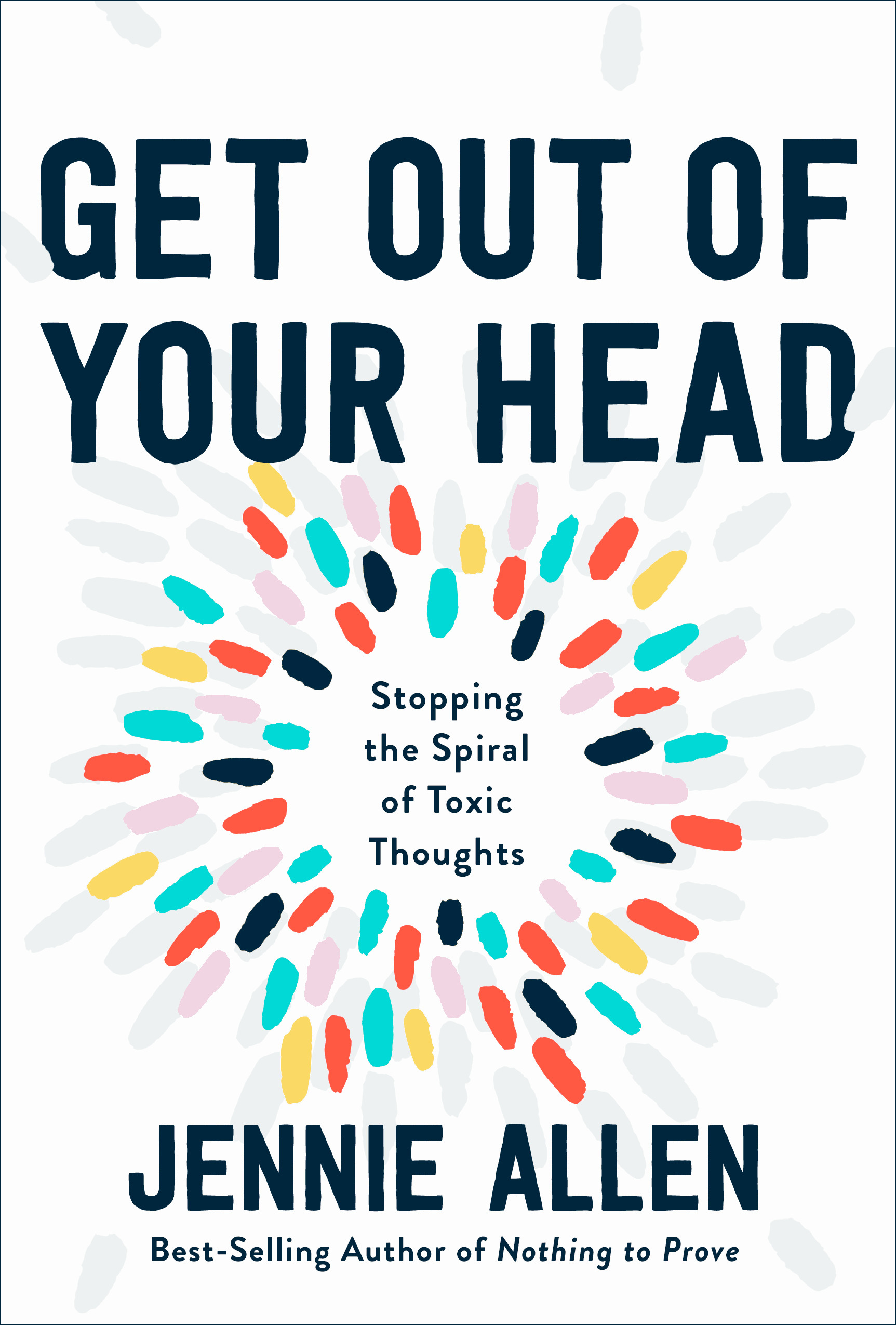 Adapted from Get Out of Your Head by Jennie Allen Copyright © 2020 by Jennie Allen. Published by WaterBrook, an imprint of Random House, a division of Penguin Random House LLC, on January 28, 2020.
Jennie Allen is the founder and visionary behind IF:Gathering, an organization that equips women with gospel-centered resources, events, and community so they may learn more about who God is and disciple others. A sought-after speaker, Allen has taught at Women of Faith, Catalyst, and Q conferences. She is the author of several books, including Restless, Anything, and Nothing to Prove. Allen has a master's degree in biblical studies from Dallas Theological Seminary. She and her husband, Zac, live in Dallas, Texas, with their children.
Related podcast:
The views and opinions expressed in this podcast are those of the speakers and do not necessarily reflect the views or positions of Salem Web Network and Salem Media Group.
Related video:
Click to read the full article.
Photo and video Credit: ©SWN Design/©GettyImages