5 Common Marriage Problems and How to Resolve Them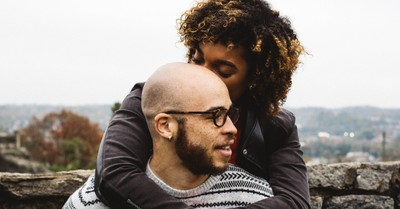 By Meg Gemelli, Crosswalk.com
Farmers Insurance had it right when they said, "We know a thing or two, because we've seen a thing or two." They have seen the best and worst of humanity. If you care to marvel at the weirdness of the world, you can even take a moment to check out the "Hall of Claims" they have at their website.
As for me, my Hall of Claims tally comes nowhere near the number of strange stories Farmers has to share. But after fifteen years of working as a counselor with couples and families, I've experienced quite a few "thing or two" moments. I've lost count of the number of disagreements we've navigated together and the number of marriage problems I have helped detangle.
Regardless of the specific "flavor" of an argument in marriage, there are common themes among all marriage problem. Most people seem to believe that sex and money are two of the greatest issues facing couples. And while those are certainly important, there are others that are also struggling to reconcile.
Here are 5 of the most common marriage problems, along with tips and solutions to keep your relationship healthy.
Photo Credit: ©Unsplash/Justin Follis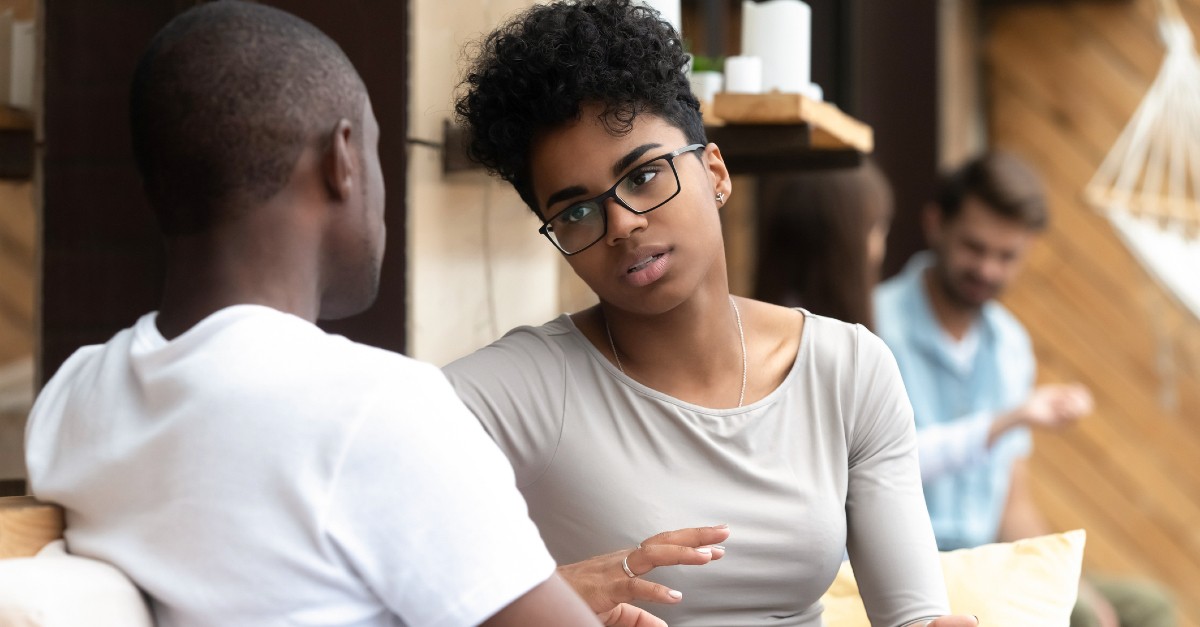 1. Unidentified Conflict Management Styles
"If any of you lacks wisdom, you should ask God, who gives generously to all without finding fault, and it will be given to you." James 1:5
Does one of you like to hash out differences right away, like a true Mr. or Mrs. Fix-It? Does the other get quiet, waiting for the turbulence to calm before bringing up a tough conversation? Maybe both of you duck and cover until the problem "blows over," or you get loud towards one another.
Some spouses respond to stress similarly, but for others, reactions are as different as night and day.
"Fight styles" aren't a problem in and of themselves, but they become an issue of contention when one or both partners begins to feel attacked, ignored, or misunderstood. Spouses aren't always aware, but their natural reactions to stress triggers a response in their partner. As two individuals unified in marriage, our experiences and personalities are still unique. Here are some examples:
A "peacemaker" might try to protect his or her relationship by getting quiet, while a more take-charge personality could experience that response as a lack of care or interest.
Two take-charge spouses might overwhelm one another in their efforts to "fix" the problem or to persuade the other person, and wind up with hurt feelings.
Two "conflict-avoiding" partners might never get down to the real issue of a disagreement, and resentment could grow secretly over time.
This common marriage problem isn't about the specific "style" a husband or wife practices, but the lack of awareness. Once we pinpoint our own natural tendencies under stress, and investigate our spouses' "go-to" reactions, then habits and cycles become predictable.
It's that kind of predictability that allows us the freedom to change. We only have to choose it.
Photo Credit: ©GettyImages/fizkes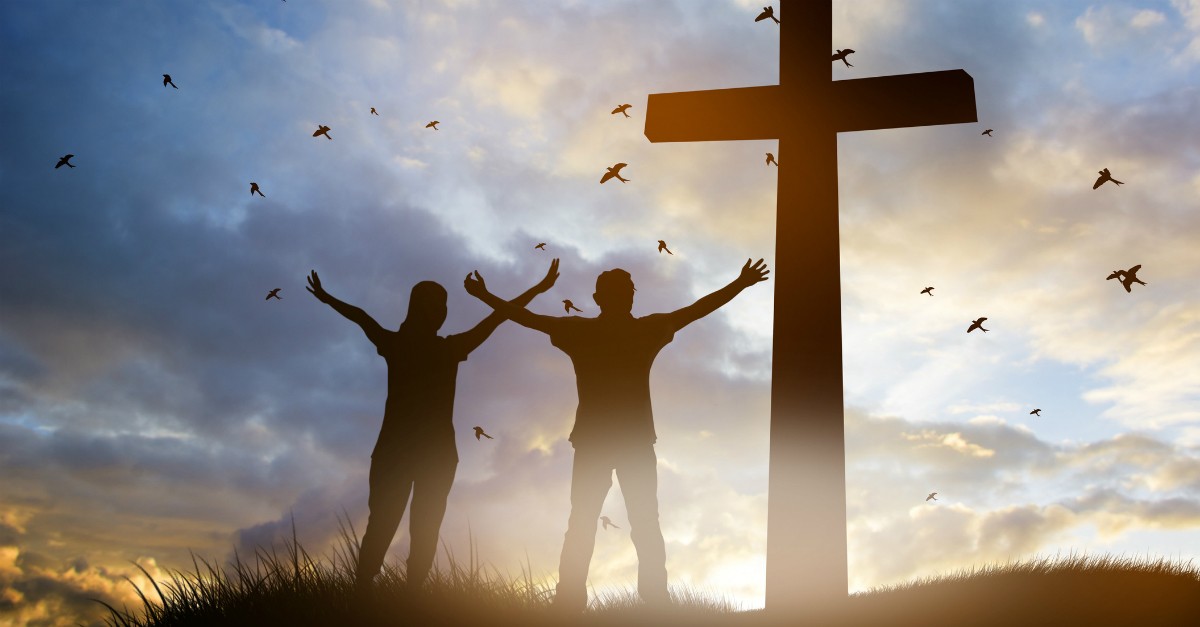 2. Religious Differences
"Be completely humble and gentle; be patient, bearing with one another in love. Make every effort to keep the unity of the spirit through the bond of peace." Eph. 4:2-3
It's natural to predict difficulty when a Christian marries a Muslim, or when a believer unites with an atheist in matrimony. Certainly, men and women in interfaith marriages experience foundational differences in some of their core beliefs.
But one of the biggest surprises I've experienced in my fifteen years is that couples within the Christian faith also vary in their application of faith principles…
...and conflict is just as common to Christian couples as any other. For instance:
Who will baptize the baby, if at all, and when?
Should we tithe?
Where do we stand on gender roles and distribution of household responsibilities?
Navigating spiritual differences requires more listening than speaking, and paying close attention to the meaning each spouse places on family decisions. Couples often assume that becoming "one" means that they have to automatically agree with one another in every area of life.
But to paraphrase Doctors Henry Cloud and John Townsend, "In marriage, there is one flesh, but there are still two souls."
Healthy boundaries, especially in marriage, means that we learn to respect our differences. It requires us to practice a radical acceptance that each human is on their own journey with God.
And as much as we're tempted, we can't bully, plead, or rationalize with a spouse on issues of religion, if he or she isn't ready to take steps in the same direction.
Perhaps one of the greatest tests of faith is the art of sincerely empathizing with a spouse with whom we disagree, accepting that his or her perspectives on faith do not have to be our own, and choosing to love and enjoy life with them anyway.
Photo Credit: ©GettyImages/Kalawin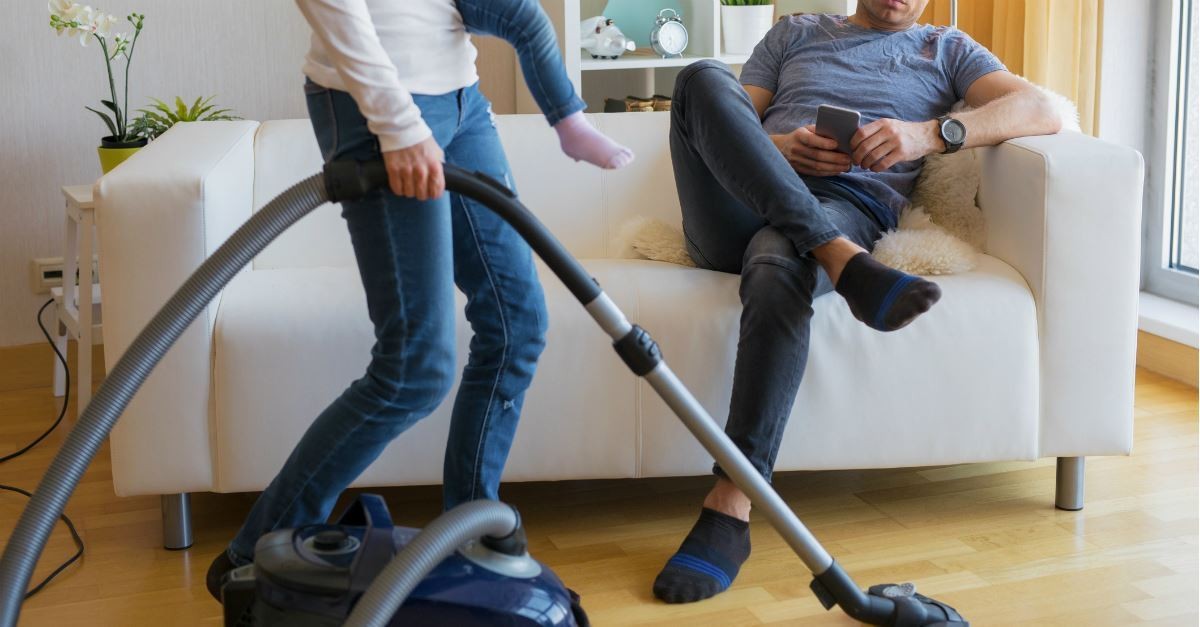 3. Roles and Responsibilities
"Commit to the Lord whatever you do, and He will establish your plans." Prov. 16:3
What types of chores did each of your parents take care of while you were growing up? Which ones did your spouse's parents assume? Whatever those were, the two of you are highly likely to prefer those tasks over others, according to your gender.
I'll share a quick personal story to set the stage. My husband was born to an Italian immigrant father, and a mother who's first generation Italian. Old world European and Catholic by culture, my parents-in-law adhere to fairly rigid gender roles, even to this day. While my father-in-law does cook occasionally, the majority of household tasks are covered by my mother-in-law. He tackles the outdoor and automobile work.
I'll never forget the first time they witnessed their son's new wife shoveling mulch. While I thought they might die of shock, my husband loved a woman who wasn't afraid to get dirty. In the midwestern farming town I grew up in, men and women thought nothing of sharing heavy labor.
My parents were egalitarian in the purest sense when it came to chores. Mom was just as likely to be spotted on the lawn mower or hanging siding as Dad was to be carrying a heaping basket of laundry to the bedroom.
And so, in some ways, my husband and I thought marriage would be just. like. that.
Boy were we in for a rude awakening! Like so many other couples, it took us years to assess our differences, strengths, and to assign "norms" for our own household. Parental influence, education, church culture, friendships—they all influence a couple's decision-making when it comes to roles.
Responsibility doesn't have to cause marriage problems. Honest discussions about whether we're taking them on for the sake of tradition or societal acceptance, or because it's best for a marriage can make a difference. Whether it's a peaceful union, or one full of resentment and contention—the choice is ours.
Photo Credit: ©GettyImages/grinvalds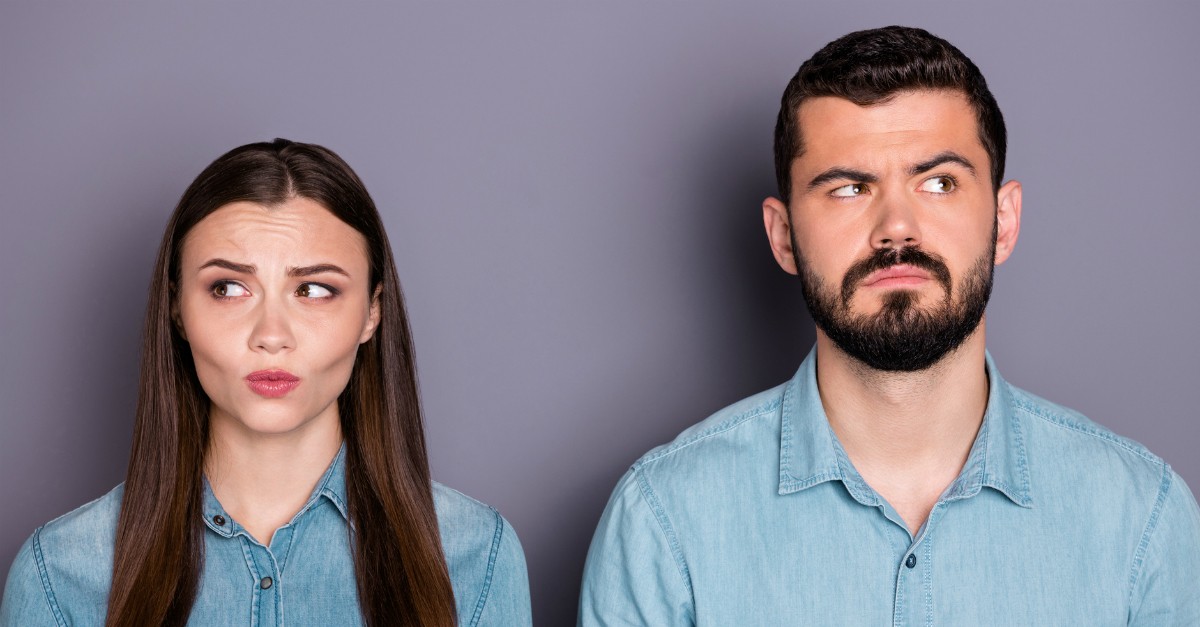 4. Politics
"But avoid foolish controversies, genealogies, dissensions, and quarrels about the law, for they are unprofitable and worthless." Titus 3:9
Does this one go without saying? And if I failed to mention that the inheritance of our parents' politics doesn't play a role in marital conversations, I'd be lying. Politics are nuanced, and deeply rooted in the underlying values and experiences of a person. A person's politics aren't simply an isolated opinion or two—it's a whole way of seeing the world.
Like so many other issues, an alignment to a political party (or a rejection altogether) is nothing but a reflection of our deepest convictions. And believe it or not, two spouses can share the exact same convictions, and yet cling to vastly different ideas about how to achieve them.
Not all politics are foolish, and not all political discussions are arguments. But, although this verse in Titus is talking about the Jewish law rather than political law, its warning still applies: don't be thrown off course by worthless semantics.
The best solution for any couple discussing politics is to look into the "heart" instead of into the "how." Are your motives pure, but your methodologies dissimilar? What value are you standing up for as you approach an issue, even from different sides? What is at the heart of what is really important to you regarding government, education, human rights, etc.?
Be vulnerable as you make these things clear.
But first and foremost, love one another well, and then trust the journey God has in store for your spouse.
Photo Credit: ©GettyImages/Deagreez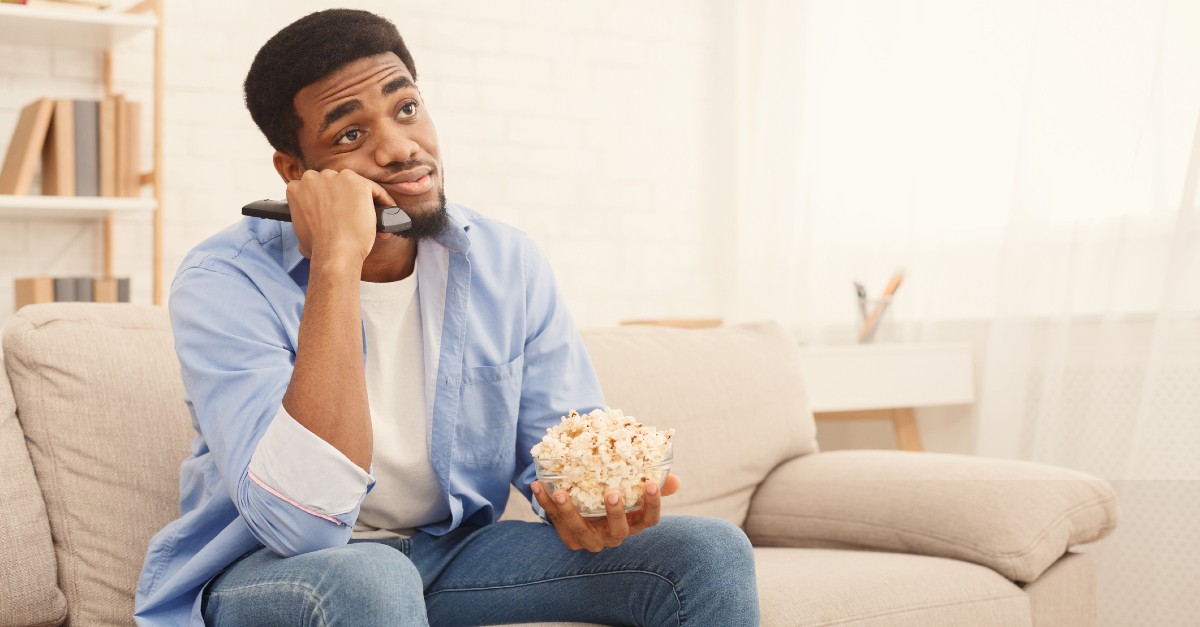 5. Hobbies, Freetime, and Friendships
"So teach us to number our days that we may get a heart of wisdom." Psalm 90:12
My husband and I have a friend who's recently shared that he's struggling—in faith, career, and family. Experiencing a divorce years ago, he's learning to be a Dad to his only daughter, and it hasn't been easy. In one of his many conversations with my husband, he shared that he'd spent hours on the golf course with his buddies, at bars, or at his single friends' homes. It became an area of extreme pain in his marriage, especially since his young wife had been working to earn a college degree, and care for a newborn too.
In his hindsight and wisdom, he can admit that it was a mistake to "check out" of family life, and he wishes he could take it back. He wishes that he would have been more intentional to make friends who were also focused on family, instead of chasing a life of "freedom" from his newfound responsibilities.
And he's not alone.
Couples around the globe struggle to create a healthy balance of togetherness, friendships, and hobbies. Maybe for you it's not golf, but a Bible study group, rec league, or volunteering. Maybe busyness, loneliness, or lack of the right kind of friendships is causing strife.
We all need connections and outside activities, but ones that reflect the character of who we want to be might very well be the difference between a healthy marriage and one that struggles.
You may have noticed that I've left the issues of sex, money, and parenting off the list this time. There is a lot of literature and commentary related to these categories. And while they're issues that most couples do wrestle with, we can also acknowledge that they're symptoms—of our trust, safety, and intimacy with one another. And that's a wonderful conversation for another day.
Can you relate to any of the struggles we've talked about? If so, you're not alone. Let's pray together:
God, we struggle to get marriage right, but we appreciate that You're always with us. Our expectation and hurt gets in the way of us practicing Your selfless love. Please forgive us when we say the wrong things, when we react, or wound one another. Please guide us as we learn to love You more, and help us to serve one another in humility and kindness. Thank You for modeling radical mercy and grace through Your son, Jesus. It's in His name that we pray. Amen.
---
Meg Gemelli is a Licensed Marriage and Family Therapist, and the founder of theMakingofaMarriage.com. Along with polishing her Crossfit participation trophies, she can be found Pinterest-failing in the kitchen, glamping with the fam, or reading a great book oceanside. However flawed, she practices faith over fear every single day.
Photo Credit: ©GettyImages/Prostock-Studio