7 Powerful Prayers for Your Husband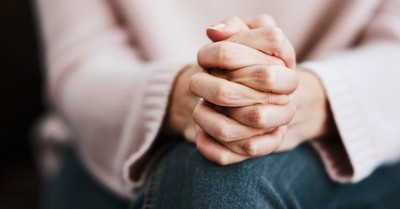 By Alicia Searl, Crosswalk.com
Nothing is more powerful than placing your hands together and praying for the man God brought into your life. In all honesty, maybe now more than ever, this generation of men needs to be reminded of who they are in Christ and the amazing honor they have in leading, providing, and protecting their families.
Between the lies targeting their hearts and minds, modern-day culture emasculating them, and the evident destruction of the Christian family unit, our prayers not only matter, but they can change course and restore a deeply lost and hurting society.
There have been many times in our marriage when all I know to do is pray. Yet, even in saying that, I fail to see the amazing weapon those words bring. Prayer is our weapon against the enemy, and currently, that enemy is seemingly alive and well, destroying the roles of men and women.
As wives, we can bring our desperate hearts before the Lord and pray for God to lead, protect, and sanctify our marriages. We can pray for God's healing and to breathe life back into a marriage that may feel stale or lifeless.
Oh, friend, if you are looking for a powerful way to protect your marriage from the pulls from society and outside evil forces, then gear up and get ready to fight. Fight for your marriage by placing it in the hands of the One who created this precious union in the first place. The One who designed marriage to be sacred and holy. The One that wants marriages to succeed and thrive!
So, will you join me in putting your hands together and praying these daily prayers each week for your dear husband? Each day provides a Bible verse and simple (yet powerful) prayer that you can lay at the Father's feet. Let's pray!
Sunday: A Prayer for Your Husband to Be the Spiritual Leader of Your Home
But I want you to realize that the head of every man is Christ, and the head of the woman is man and the head of Christ is God. 1 Corinthians 11:3
Lord, I pray You would be with my husband and provide provision as he leads our family. Grant us a church family to grow in Your Word and fellowship. Plant the desire in my husband's heart to see that a community of believers helps us grow closer as a family while growing in our faith. Let my dear husband place You as the priority, above all else, and transform any areas in his life in order for him to be the spiritual leader You are calling him to be. Amen.
Monday: A Prayer for Provision and Wisdom with Finances
For the love of money is a root of all kinds of evil. Some people, eager for money, have wandered from the faith and pierced themselves with many griefs. 1Timothy 6:10
Faithful Father, You are so gracious and have been so kind to us, providing for our needs. I come to You and lift up my husband, asking that You pave the way for him to succeed in his workplace. I pray for provision and wisdom regarding our finances, how we spend our earnings, and any debts or burdens that come along with that. Help guide my husband to make choices that align with your will for our finances. Amen.
Tuesday: A Prayer for Your Husband to Guard His Heart and Mind
Above all else, guard your heart, for everything you do flows from it. Proverbs 4:23
Set your minds on things above, not on earthly things. Colossians 3:2
O God, I lift up my husband's heart and mind to You. Only You know the battles he faces, the thoughts that consume him, the lies he falls for, and the insecurities he is entrapped in. Lord, put a hedge of protection around him and remind him of his true worth and identity in You. Help him fight the distractions and outside pressures that may come after him and sway him away from his family and from You. Guard his heart and mind by what he hears and sees, and intervene as needed, bringing him back to who he is as Your beloved son. Amen.
Wednesday: A Prayer for Your Husband to Foster Fellowship with Other Godly Men
But if we walk in the light, as he is in the light, we have fellowship with one another, and the blood of Jesus, his Son, purifies us from all sin. 1 John 1:7
Gracious God, Your design is perfect, and You created us for fellowship. Please bring men into my husband's life that will encourage him to lead a life that honors You. Let him have the blessings of male friendships that will walk beside him and help him grow in his faith. As Proverbs 27:17 says, let him be sharpened by others while also giving him opportunities to sharpen other men, all to draw closer to You. Amen.
Thursday: A Prayer for Your Husband's Role as a Father
As a father has compassion on his children, so the LORD has compassion on those who fear him. Psalm 103:13
Jesus, it is a pleasure to watch my husband be a father. I am so thankful to be doing this life with him. I ask that You protect him and remind him of this beautiful calling he has as our children's dad. Give him a heart to show compassion to our children and gently guide them when needed. When he goes down a path that draws him away from this calling, please pursue him and soften his heart to be the amazing father you created him to be. Amen.
Friday: A Prayer for Your Husband's Hopes, Dreams, and Desires
May he give you the desire of your heart and make all your plans succeed. Psalm 20:4
Almighty God, You plant dreams in our hearts for a purpose and ask us to seek You with those desires. Give my husband the passion to chase those dreams and a longing to want to live them out with me. Ignite a fire within him to live with purpose and share those thoughts so we can dream together. May I also be the wife that encourages him to live with zeal and to be a man filled with hope. Amen.
Saturday: A Prayer for Courage and Strength
The LORD is my strength and my defense, he has become my salvation. He is my God, and I will praise him, my father's God, and I will exalt him. Exodus 15:2
Heavenly Father, I pray that You give my husband the stamina and courage to stand firmly in his faith and walk with conviction. Remind him that as a man, you created him to be different, and to be fearless. In a world that is trying to weaken our men, I ask that you embolden my husband and all men, to stand up for what is true, noble, and right. Give him the will and strength to fight the good fight. I ask all these things in Your Holy Name. Amen.
Well, ladies, there you have it. Prayers to cover your dear husband every day of the week. Use these as a starting point and then tailor them to fit the needs of your husband and family. May God equip you to fight with your hands together and answer the cries of your heart through your prayers.
Photo credit: ©Getty Images/PeopleImages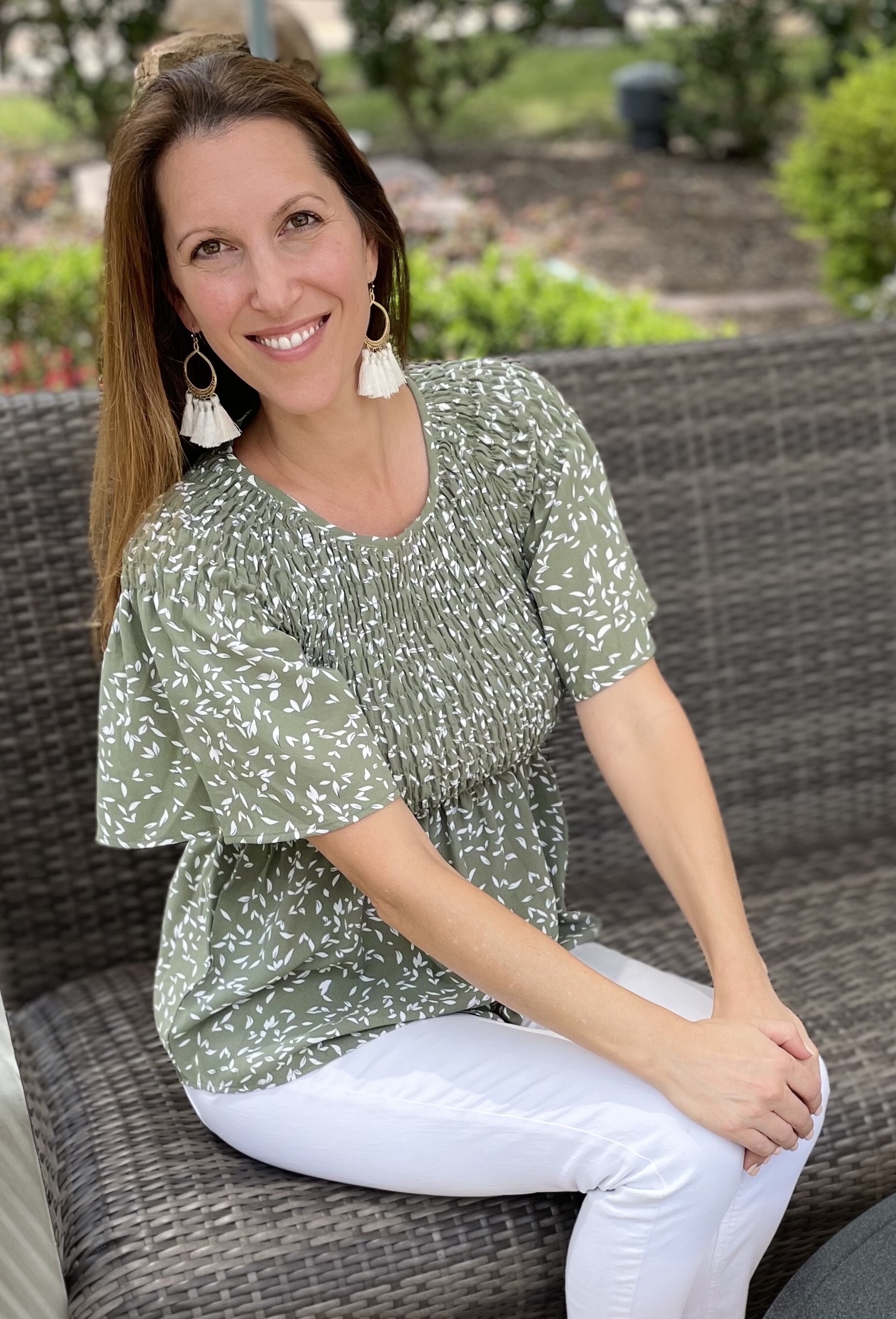 Alicia Searl is a devotional author, blogger, and speaker that is passionate about pouring out her heart and pointing ladies of all ages back to Jesus. She has an education background and master's in literacy. Her favorite people call her Mom, which is why much of her time is spent cheering them on at a softball game or dance class. She is married to her heartthrob (a tall, spiky-haired blond) who can whip up a mean latte. She sips that goodness while writing her heart on a page while her puppy licks her feet. Visit her website at aliciasearl.com and connect with her on Instagram and Facebook.
Related podcast:
The views and opinions expressed in this podcast are those of the speakers and do not necessarily reflect the views or positions of Salem Web Network and Salem Media Group.
Read the full article here!