3 Prayers for Fearful Parents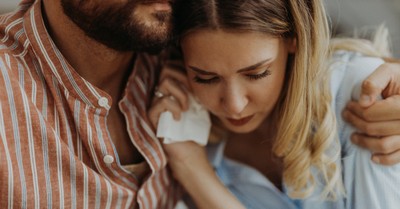 By Amanda Idleman, Crosswalk.com
I know all parents are feeling fear, anger, and deep pain. Especially as they send their little ones off to school. I feel it too. Being a parent in a world plagued by evils so detestable, we don't even want to mention them can feel downright terrifying. Gun violence in schools and our communities rob us of our basic sense of security. Earnestly, we must pray that God would show us a path to a future where schools are no longer the target for senseless and heartbreaking losses.
This issue is especially dear to my heart because I have personally felt the terror that gun violence inflicts on its victims. When my oldest son was nine months old I carefully tucked him into his crib one night around 8 pm and left him to drift asleep. He finally decided his crib was where he liked to sleep and had just started sleeping through the night. My husband and I retired to our bedroom right across the hall to begin our nightly relaxation rituals. The backyard lights were on because my parent's dog was hanging out in our fenced yard. Suddenly a heart-stopping blast cut through our house. I had no clue where the noise came from but my husband emerged from our room to see smoke in the hall and holes going through the center of our home. We ran to our son's crib and found holes ripped through his room only inches away from where he was asleep. I grabbed him out of his crib and lay on our bedroom floor in complete panic until the police came to our house.
We had to call 911 multiple times because the line was busy, and after over 20 minutes, no one showed up, so we called back again to ask for an officer to come to our home. After what felt like an eternity, we were able to leave our house safely. After little to no investigation was done to determine who had shot multiple rounds through our house, we decided it was best if we sold our home and relocated out of the city limits.
For months after this event, I struggled with PTSD. If I heard a loud unexpected noise, I would have to fight the urge to drop to the ground. I was so grateful that none of us were harmed or killed, but only a few inches and minutes made that difference. What was more unnerving is that there was nothing I could have done differently to protect my family. We had an alarm system, lights on, a dog in the back, and still, straw bullets could have taken someone I love home to Heaven way too early.
Intrusive fearful thoughts started to become normal for me in the coming months. I soon found out that I was pregnant with our second child, and the combination of PTSD and hormones led to a season of intense anxiety. I truly had to dig deep to understand how the good God I came to know as a child would be able to help me through the crushing fear that had become my normal as a new mom.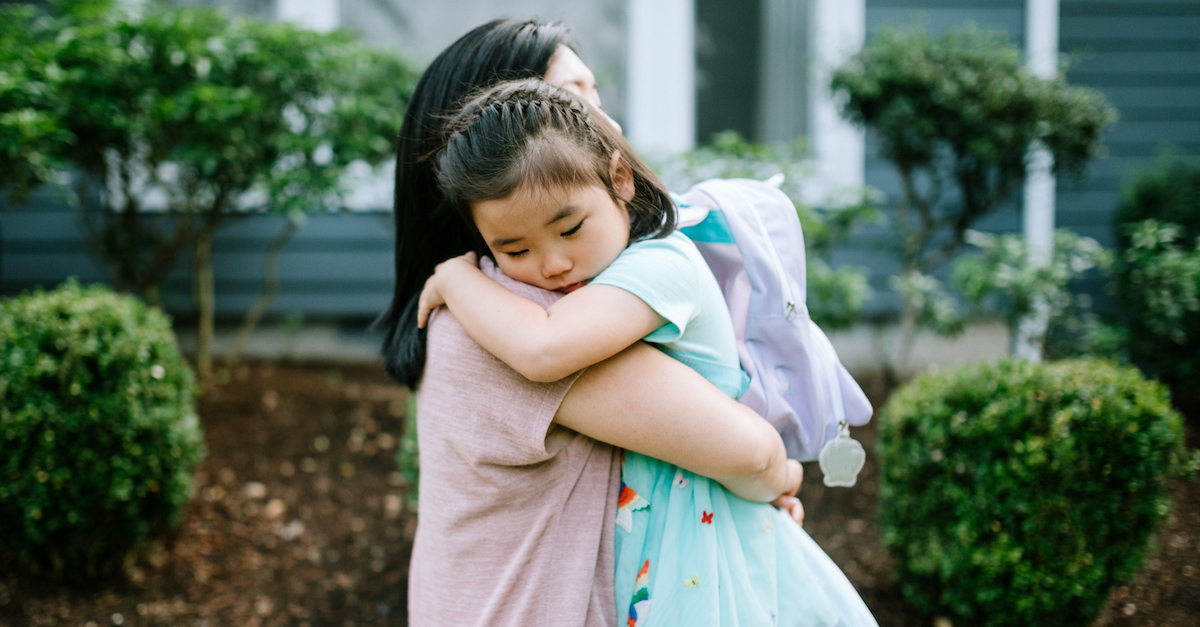 Photo credit: ©GettyImages/RyanJLane

I hope and pray that the news of more lost lives has not left you in a similar place of desperation and torment but I do think these events do leave a mark that is hard to ignore when parenting in today's world. On my own spiritual journey, I've had to find rest in God's peace that surpasses all understanding. Surrendering our deep desire to avoid loss and control the world is so difficult. It's not impossible, though, with Jesus. We can trust him and cling to the hope that he gives us even as we live without assurances for what the future may hold for us. Death and evil don't have the last word; ultimately, that is the promise we must cling to as Christ followers.
Pray with me that we may live with peace in a world where the battle of good versus evil still wages daily.
1. God Gently Lead Us
He tends his flock like a shepherd:

He gathers the lambs in his arms

and carries them close to his heart;

He gently leads those that have young.
Lord, I thank you that you are my shepherd. I can lean on your comforting arms when the world feels like more than I can bear. Carry my family and me close to your heart. Gently lead me as a parent. You know the things that lurk in the shadows. You know the fear that wants to steal the joy of parenthood. By your grace, Lord, guide me on this journey with wisdom, grace, and peace. I thank you that I am never alone! That evil does not win in the end! And that I can trust you with all my heart because you are the one righting me and my family's path. Amen.
2. God Gives Us Peace Beyond Our Understanding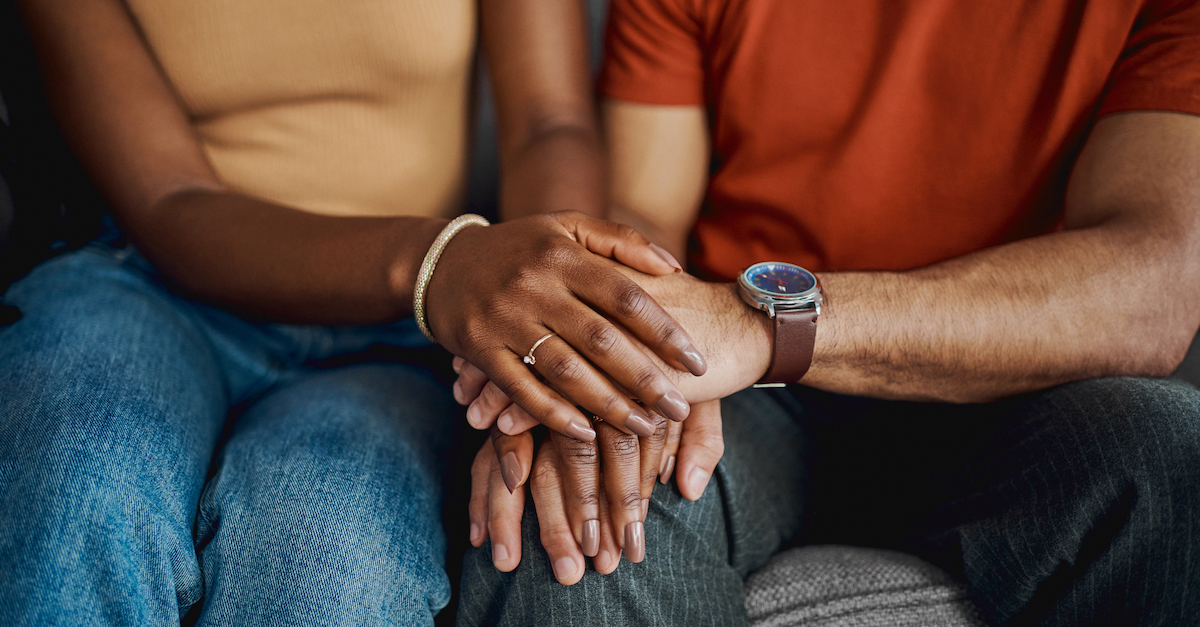 Photo credit: ©GettyImages/Delmaine Donson

And the peace of God, which surpasses all understanding, will guard your hearts and your minds in Christ Jesus.
Jesus, I ask that you help me live a life marked by your peace that surpasses all understanding. Give us wisdom on guarding our hearts and minds from the fear that wants to steal away our joy. Help us to use discretion in how we consume media, how we interact with the world, and what it is that we meditate on. Equip us to be parents that guard our children's hearts against the sin and death that so easily entraps us. Grow through us families that honor you and bring peace to this chaotic world. Amen.
3. Think on This
Finally, brothers and sisters, whatever is true, whatever is noble, whatever is right, whatever is pure, whatever is lovely, whatever is admirable—if anything is excellent or praiseworthy—think about such things.
Father, the temptation to focus on things we can't control as parents is enormous. We cannot know the future or what joys and sorrows it may hold for us. Graciously help us to focus our minds and homes on the good, noble, true, pure, right, lovely, admirable, and praiseworthy. Let these be the things we cling to in a world that is waiting for the day that love wins once and for all. Bring your justice and peace to our world. Bring beauty out of the ashes and loss that we all feel. Do what only you can do, Lord. Amen.
Bringing up the next generations is holy work. God is in this with us; he knows how tough it can be to live our calling to shepherd our children with peace and love. We can cast our cares upon him and trust that no matter what the future holds, he is in the business of making beauty from ashes. We can trust him.
Photo credit: ©GettyImages/milan2099
---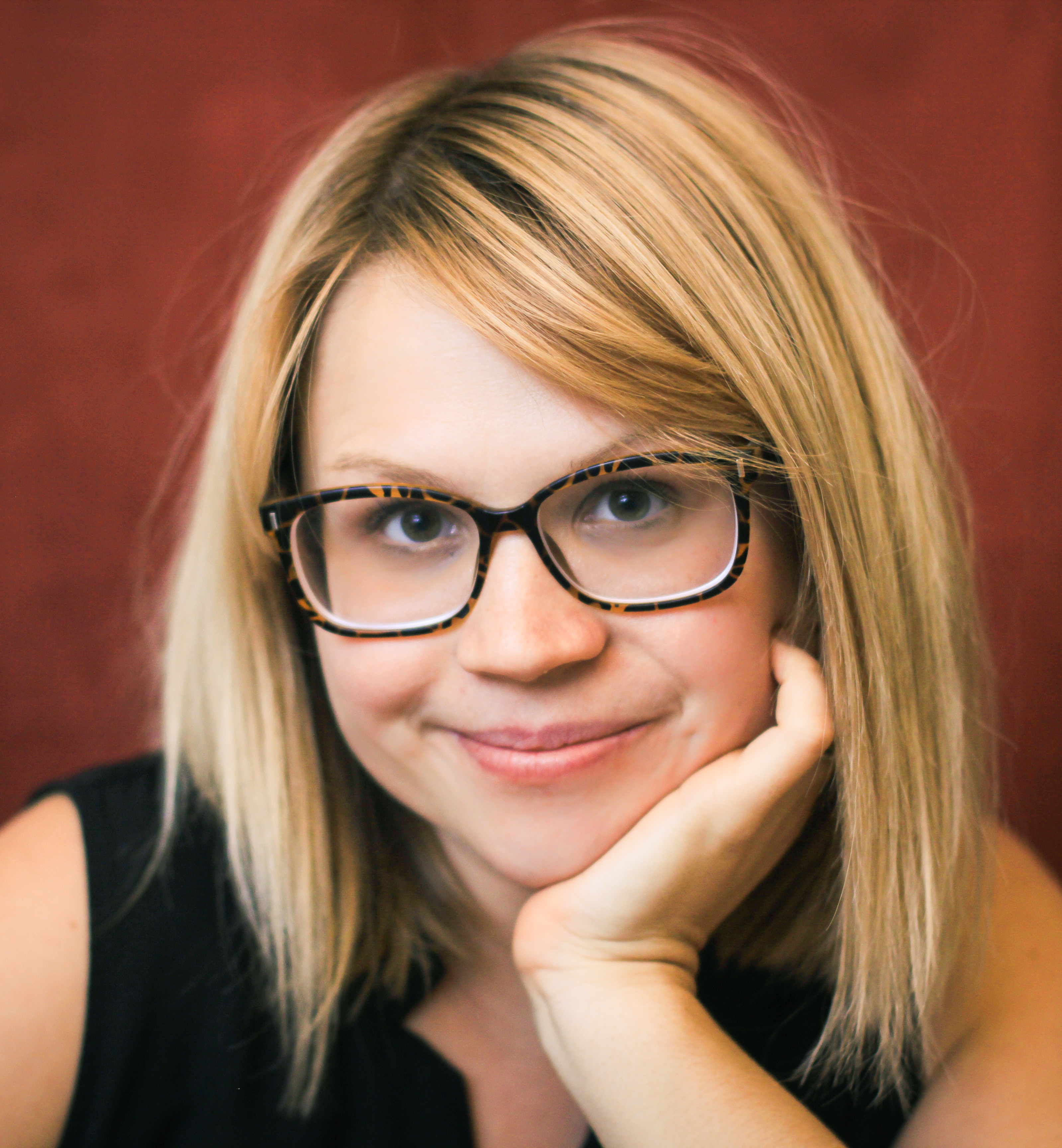 Amanda Idleman is a writer whose passion is to encourage others to live joyfully. She writes devotions for My Daily Bible Verse Devotional and Podcast, Crosswalk Couples Devotional, the Daily Devotional App, she has work published with Her View from Home, on the MOPS Blog, and is a regular contributor for Crosswalk.com. She has most recently published a devotional, Comfort: A 30 Day Devotional Exploring God's Heart of Love for Mommas. You can find out more about Amanda on her Facebook Page or follow her on Instagram.
Parents: Need Help Navigating Our Crazy Culture with Your Kids? Listen to Our FREE Parenting Podcast!
Christian Parent/Crazy World with Catherine Segars is available wherever you listen to podcasts. Listen to our episode on battling for your kids in prayer by clicking the play button below:
The views and opinions expressed in this podcast are those of the speakers and do not necessarily reflect the views or positions of Salem Web Network and Salem Media Group.
Related video:
Are you in the trenches with your toddlers or teens? Read Rhonda's full article here!