5 Things We Can Learn from the Women in the Bible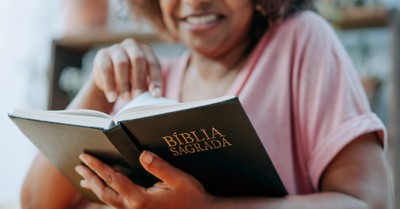 By Candice Lucey, Crosswalk.com
Brought to you by
Women are featured frequently and poignantly in the Bible, for better or worse. Many of the women one reads about in Scripture are role models for modern readers, while some demonstrate what not to do.
They are not heroines across the board, any more than men are, but there is plenty to be learned from Scripture's featured females. Here are just five lessons we can learn from women in the Bible.
1. Ruth: A Good Reputation Is Valuable
Ruth entered Bethlehem with Naomi as a kind of blank slate; the people here did not know what sort of person she was.
Dots were connected, however, and a picture was established: Ruth had behaved with the selfless sort of love that Christ described when he said, "Greater love has no one than this, that someone lay down his life for his friends" (John 15:13).
Ruth had opted to support Naomi rather than focusing on potential remarriage, which was the traditional means by which a woman found protection in Middle Eastern society, especially since the widowed Ruth had no sons who would care for her in her old age.
Boaz was impressed by Ruth's reputation: "I've been told all about what you have done for your mother-in-law since the death of your husband — how you left your father and mother and your homeland and came to live with a people you did not know before. May the Lord repay you for what you have done. May you be richly rewarded by the Lord, the God of Israel, under whose wings you have come to take refuge (Ruth 2:11-12).
Just as Boaz prayed on her behalf, the Lord did reward Ruth for her selflessness.
Imagine the hardship she and Naomi faced at first. Ruth followed her conscience, acted out of love and empathy, and the result was not immediately good for her.
If Ruth had fulfilled her immediate needs in the short term, she would have missed the blessing God had in store. Impatience, lack of foresight, and lack of empathy for others so often lead us to make poor choices, which tarnish reputations and even close doors.
2. Martha: Talk to Jesus about Everything
Jesus chided, "Martha, Martha, you are anxious and troubled about many things, but one thing is necessary. Mary has chosen the good portion, which will not be taken away from her" (Luke 10:41-42).
Martha had just been telling Jesus how she felt about Mary sitting and listening while she did all the work.
Tell Jesus how you feel, even at the risk of hearing a rebuke, because "all discipline seems painful rather than pleasant, but later it yields the peaceful fruit of righteousness to those who have been trained by it" (Hebrews 12:11).
I wonder what Martha thought about Jesus' correction after her injured pride had recovered and good sense prevailed. She said to Jesus, "I believe that you are the Christ, the Son of God, who is coming into the world" (John 11:27).
She had faith enough to do as he told her and roll back the stone of Lazarus' tomb: she believed he was not only a great teacher but that he was Lord.
Even if we see Martha struggling with the idol of busyness, she also listened and wrestled with the truth that Jesus is Lord. And she did what the Psalmists frequently do, taking worries, anger, and confusion to the Lord for support, comfort, and instruction. She trusted him.
3. Rahab: Use Your Head
Rahab took the information buzzing around her city and interpreted it correctly. She did not say, "I know that you believe the Lord has given you the land," or "I know you are powerful warriors who strike fear in the people."
She declared to the spies, "I know that the Lord has given you the land, and that the fear of you has fallen upon us, and that all the inhabitants of the land melt away before you" (Joshua 2:9).
Rahab realized that God was in control, and she struck a wise deal because this God of Israel blessed those who obeyed him.
It made sense that she would favor these men of God instead of being loyal to the people of her city. Even if she did not worship the Lord at this point, she believed in his power because the evidence was clear.
Rahab aided the Jews by hiding the spies Caleb and Phinehas, so her wisdom was more than lofty words — Rahab acted on what she understood.
We take risks when we act on our belief in the promises of God, such as when we share the gospel or when we openly disagree with popular opinions which defy God's laws.
Risk-taking believers, however, have seen the promises of God come to fruition in their lives; their trust is not blind but rational, just as Rahab's choices were empirical.
4. Elizabeth: When Believing Is Hard
As soon as Mary arrived at her home, Elizabeth cried out, "Blessed are you among women, and blessed is the fruit of your womb! [...] And blessed is she who believed that there would be a fulfillment of what was spoken to her from the Lord'" (Luke 1:42,45).
Not only did Elizabeth welcome and encourage Mary, but she also recognized that Mary's baby was "the Lord." The older woman's joyful and generous declarations might not seem so strange because we know the story, but Mary was not yet married.
To the culture of her time, Joseph was simply a fool who had let his betrothed get away with adultery. She should have been stoned, and the father of her child as well.
Yet she was in Elizabeth's house, barely pregnant, and this faithful woman knew right away: her cousin would be the mother of their Savior. Elizabeth's joy is palpable.
Of course, Elizabeth herself had much reason to rejoice; her own pregnancy was a miracle. She had not forgotten the Lord's hand in her own life, even though we so often do forget what God has done for us, just as the Israelites forgot his might and chose to worship idols after He split the Red Sea.
Maybe word had spread with regard to the stories Mary had been telling about the Holy Spirit. Perhaps Elizabeth's heart was so tuned to God's Word that she understood the clues.
Possibly her unborn baby's response to the presence of Jesus pulled all the pieces of the puzzle together for Elizabeth.
Elizabeth was potentially dead by the time Jesus died and was resurrected but still experienced the sheer joy of belief in the presence of God.
5. Hannah: Keep Your Word
I read recently in my daily devotional about how people tend to make bargains with God when they are in great distress, then forget about their promises when their needs are met.
A person might promise, "If I get this job, I'll give 10% of my earnings to the poor." That 10% ends up paying for a new car instead.
Hannah, the wife of Elkanah, promised the Lord that if she could become a mother after years of barrenness, she would commit this child to him. The Lord granted her desire, and Hannah gave up her baby, Samuel.
The man Elkanah and all his house went up to offer to the Lord the yearly sacrifice and to pay his vow. But Hannah did not go up, for she said to her husband, "As soon as the child is weaned, I will bring him, so that he may appear in the presence of the Lord and dwell there forever" (1 Samuel 1:21-22).
Hannah followed through, but why? Because she believed that God had opened her womb, so he was to be worshiped and obeyed. She must have believed that God is just, loving, and good. As a mother, my heart breaks for her, but I admire her courage and integrity.
Her story reminds me that I have to follow through, and I can follow through when I make a promise. I can ask God for big things because he is mightier than I can imagine.
At the same time, I must be willing to give up whatever and whoever I value most in order to follow him with my whole heart. "If anyone would come after me, let him deny himself and take up his cross daily and follow me" (Luke 9:23).
Women and God
We are not made of stone, and God does not want us to be stoic. Hannah told the Lord, "I have lent him to the Lord. As long as he lives, he is lent to the Lord" (1 Samuel 1:27). It's as though she would ease her heart by imagining she had some measure of control over God.
Yet our gracious and merciful Father did not rebuke Hannah. Women in the Bible flesh out the tenderness of God's heart towards his people, of which Christ would be the perfect example.
The women above lived out Jesus-centered lives in ways that challenge us to love better and trust Jesus more.
For further reading:
4 Women in the Bible All Christians Should Know
What Does the Bible Say about the Value of Women?
How Did Jesus Treat Women in the Bible?
Photo Credit: ©iStock/Getty Images Plus/andreswd
---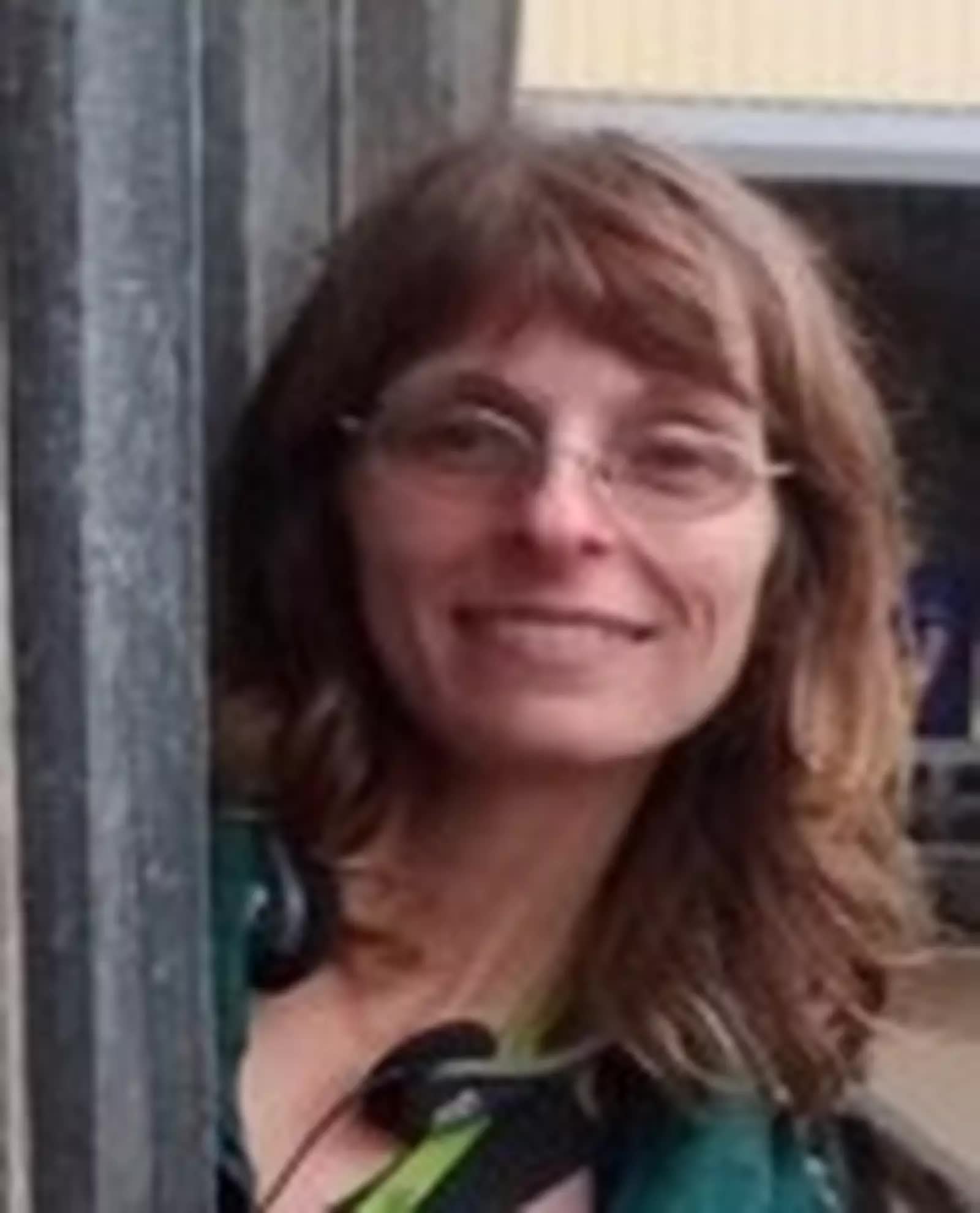 Candice Lucey is a freelance writer from British Columbia, Canada, where she lives with her family. Find out more about her here.
LISTEN: Three Common Obstacles to Understanding the Bible
The views and opinions expressed in this podcast are those of the speakers and do not necessarily reflect the views or positions of Salem Web Network and Salem Media Group.
WATCH: 5 Verses on Strength for When You Feel Weak
Video stock video and music probided by SoundStripe
This article originally appeared on Christianity.com. For more faith-building resources, visit
Christianity.com.