Record-Low 49 Percent of Americans Are 'Certain' God Exists: Survey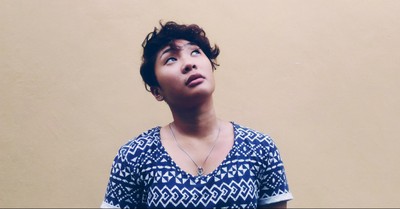 By Michael Foust, Crosswalk.com
A record-low percentage of Americans say they are certain that God exists, according to a major new survey that also found that a record-high percentage of Americans say they never go to church.
The data is part of the General Social Survey, which has been conducted since 1972 and is considered the gold standard of surveys among sociologists.
A total of 49.63 percent of Americans say they are certain that God exists, according to the data as reported by The Hill. That's down from 49.66 percent the previous year, 53.17 percent in 2018 and 57.37 percent in 2012, the last year in the survey that recorded an uptick on the question. In 2000, 61.85 percent of Americans said they were certain of God's existence. In 1993, it was 64.51 percent.
Despite the decline in belief, nearly three-quarters of Americans say they believe in life after death – a percentage that has remained relatively steady, The Hill reported.
A total of 7 percent of Americans say they do not believe in God.
"Belief is very stubborn in America today," Ryan Burge, a political scientist at Eastern Illinois University, told The Hill.
Meanwhile, 34 percent of Americans say they never go to church – a record high.
The decline in belief has been mirrored in other surveys. For example, a record-low 81 percent of Americans in a Gallup poll released last year said they believed in God. That was down from the 89 percent who answered that way in 2016. (The Gallup question, unlike the General Social Survey question, gave Americans a simple "yes" or "no" choice.) In 2017, a record-low 64 percent of Americans told Gallup they were "convinced" that God exists – a decrease from 72 percent who answered that way in 2010. (Gallup has not used that wording since then.)
"Fewer Americans today than five years ago believe in God, and the percentage is down even more from the 1950s and 1960s when almost all Americans did," Gallup's Jeffrey Jones wrote last year. "Still, the vast majority of Americans believe in God, whether that means they believe a higher power hears prayers and can intervene or not. And while belief in God has declined in recent years, Gallup has documented steeper drops in church attendance, church membership and confidence in organized religion, suggesting that the practice of religious faith may be changing more than basic faith in God."
Photo courtesy: ©Unsplash/Eunice Lituanas
---
Michael Foust has covered the intersection of faith and news for 20 years. His stories have appeared in Baptist Press, Christianity Today, The Christian Post, the Leaf-Chronicle, the Toronto Star and the Knoxville News-Sentinel.