10 Easy Fall Crafts for You to Try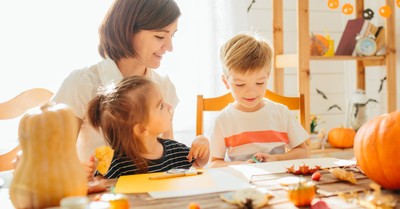 By Jaime Jo Wright, Crosswalk.com
Autumn. Doesn't it bring the crisp delight of pumpkins, fall colors, and cozy sweaters? It's also the perfect time to pack away the summer decorations and crafts and pull out all the great fall projects you've been waiting for!
There are so many fun and easy fall crafts to do. We've taken some time to pull together some easy ones that you can make without too much trouble, experience, and not a lot of clean up! Are you ready? Pull out your craft table and supplies, and let's get going!
Photo credit: © Getty Images/Alek Zotoff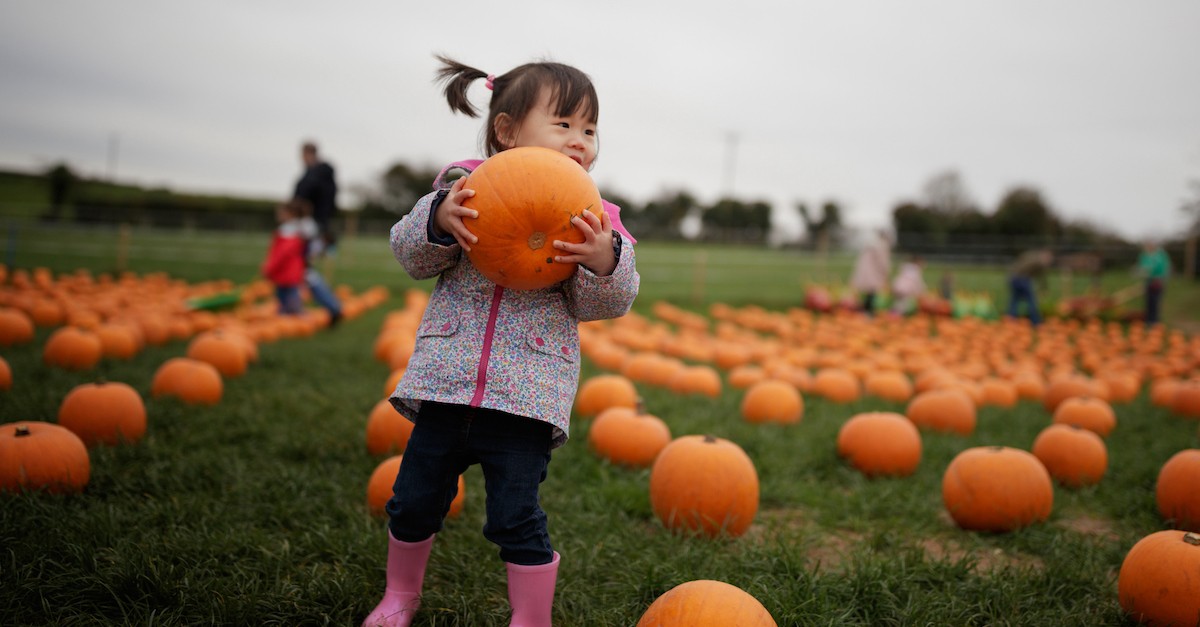 1. Pumpkin Garlands
Nothing says fall like pumpkins, and even if you don't like pumpkin spice, how can you deny yourself the delightful spots of orange coloring your home inside and out? And you don't have to carve these pumpkins; plus, you can pack them away and use them next fall, too!
All you'll need is some orange yarn, green pipe cleaners, twine, and scissors! Make as few or as many pumpkins as you wish, attach a green "vine," and hook them to twine for a garland to stretch across your mantle, over your doors, and you could even twist in some twinkle lights!
Get all your instructions here.
Photo credit: ©GettyImages/M-image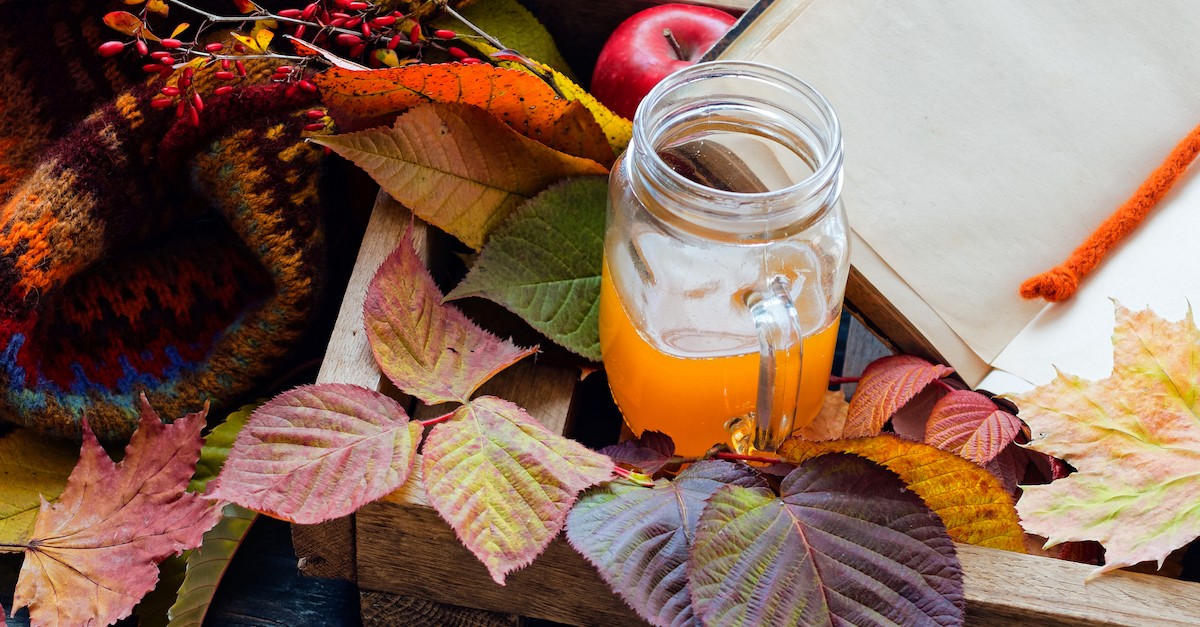 2. Mason Jar Lid Pumpkin Centerpiece
While we've got pumpkins on the mind, don't forget a great centerpiece for your dining room table, coffee table, side table, or even your deck! It's a super cute country-style project, but even if you're not into country, this will still fit with other décor styles and bring in some Autumn cheer!
For supplies, you'll want to have Mason jar lid bands, orange spray paint, and maybe a face mask if you're sensitive to paint smells, orange yarn, and cinnamon sticks. You'll also want some newspaper or covering to spray paint the lids on so you don't have brilliant orange patches in your driveway or lawn.
Easy to make! Quick! And absolutely adorable.
Get all your instructions here.
Photo credit: ©GettyImages/invizbk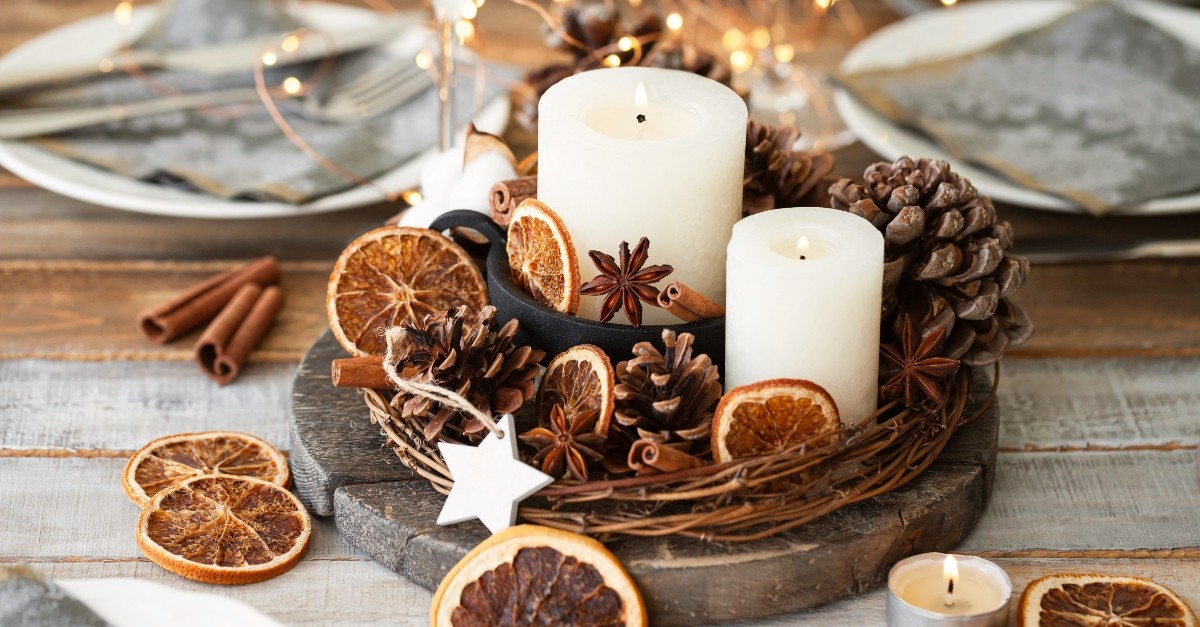 3. Citrus Mason Jar Candles
Not much is prettier on an Autumn evening than an open flame—whether a campfire or a candle. But this craft will bring that flame into a cozy environment with the citrusy beauty of oranges.
It's a two-step craft but is easy enough to maneuver. So easy, you could include the kids or grandkids in making them! You'll dry orange slices first (don't worry, the instructions are below), and you can have as many candles as you'd like in the end!
You'll need: Oranges, Mason jars, twine, silk branch sprigs, and tealights.
Get all your instructions here.
Photo Credit: ©iStock/Getty Images Plus/Artsyslik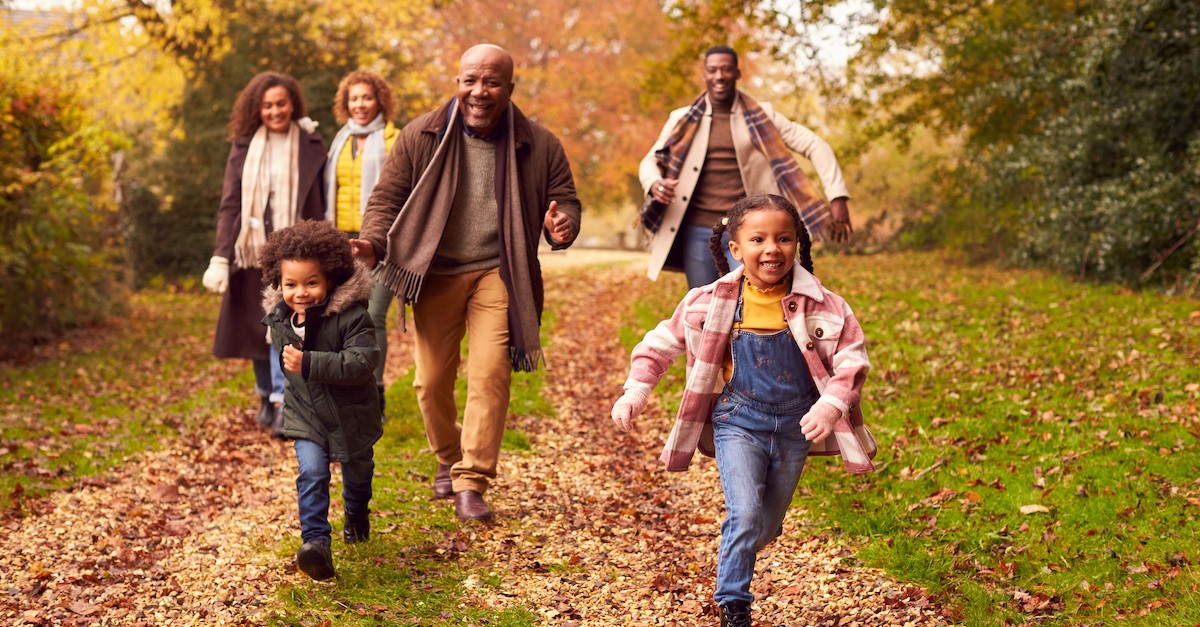 4. Fall Framed Pine Cones
This one is fun to do by yourself or also with the kids. You can turn it into a nature walk if you have the area in which to do it. You will need pine cones, and what is more fun than a bucket, a scarf, and a crisp walk through the woods to collect the cones? Or, if you don't have them nearby to source, you can also go to your local craft store and pick out imitation cones. You can even find fall-scented ones if you want some essence in this craft.
The beautiful part is this can also stay hanging up through Christmas if you want, and framing pine cones takes little to no effort! Make them for gifts, hang one in each room, or hang it on your front porch to bring some of nature inside.
You'll need: pine cones, hot glue gun, ribbon, and a frame (any shape or size).
Get all your instructions here.
Photo credit: ©GettyImages/monkeybusinessimages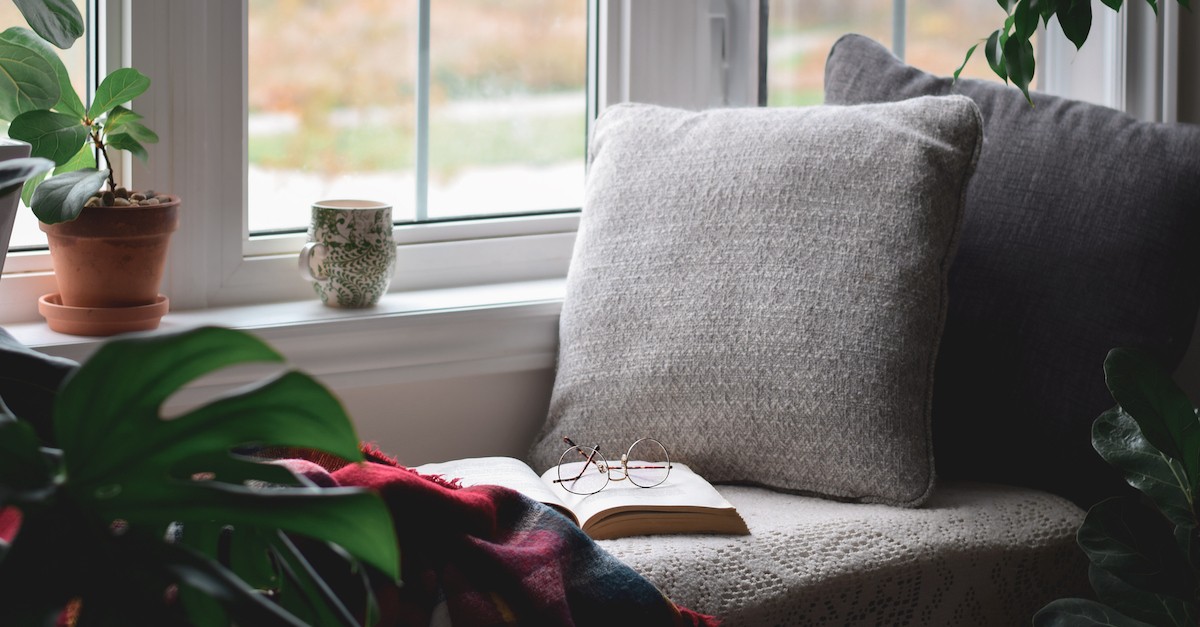 5. Embroidered Fall Leaf Throw Pillows
You don't need to be an expert in embroidery or sewing to manage this craft, and the fun is its subtle tones of mission-style simplicity will mean any "mistakes" make it just that much more quaint. You will need a sewing machine and basic knowledge. But it's a fun craft, especially for those of you with fall material in stock.
Throw pillows are great for your couches, porch chairs, bedrooms, and even cozy reading nooks. These are perfect to use from now until Christmas, when you can swap them out for something more wintery.
For supplies, you'll want to have on hand these items: Pillow form (a good size is 14″ x 14″). Two pieces of fabric 1″ bigger than your pillow form (15″ x 15″) – for the front piece, I used a plain piece of muslin. Leaves of different shapes and sizes from your yard. Pencil, paper, and scissors. No-Sew Heat N' Bond or similar iron-on adhesive. Needle and embroidery floss. Sewing machine and thread.
Get all your instructions here.
Photo credit: ©GettyImages/JulieAlexK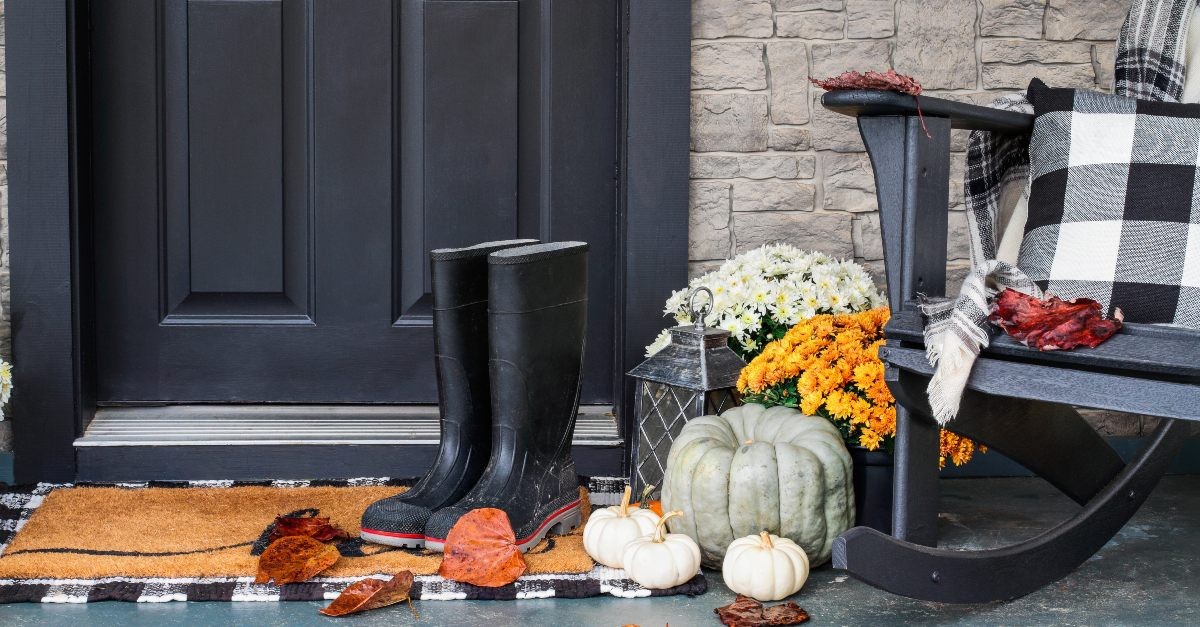 6. Wood Stick Pumpkins
Uh oh! We're back to pumpkins. But it's inevitable that more decorations to be made would include them, isn't it? However, if you're not a fan of orange, you just might find these more appealing. And the best part? They're super inexpensive to make. You'll only need to be creative to find the perfect backdrop for them. A wooden tray, perhaps a framed mat, a barn sign, a plain wood sign from the craft store? The sky is the limit.
From there, all you'll need are sticks from your yard! Yep! Just sticks and some good wood glue. You'll probably want to print out a pumpkin pattern you can trace unless you're good at drawing freehand. From there, well...
Get all your instructions here.
Photo Credit: ©iStock/Getty Images Plus/ StephanieFrey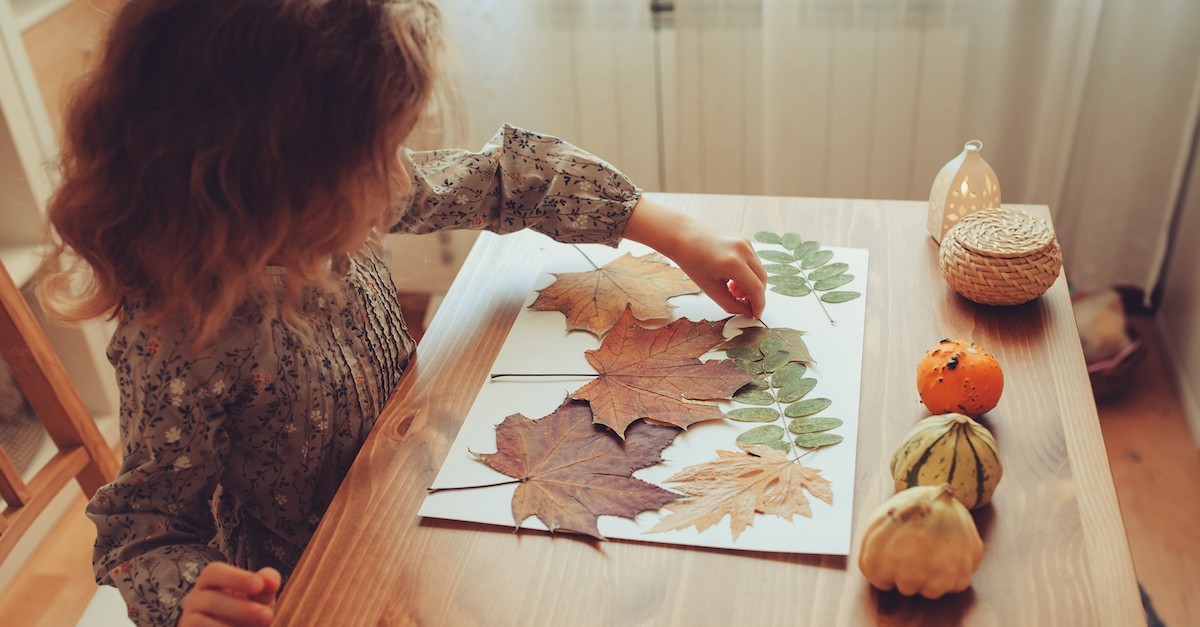 7. Fall Monogram Shadow Box
This one is beautiful because you can make them for bedrooms, kitchens, and living rooms, and can switch them up to suit fall or other seasons. Besides, who doesn't love their initials on display as a show of family? Or, better yet, they're another gift idea for those friends and family members that might be hard to gift.
You'll need to head to your local craft store for this one, but don't worry; the supplies are inexpensive and easy to find. Not to mention, just going to the craft store will probably inspire you to make other crafts, too!
You'll need: Shadowbox, Scrapbook Paper, Painted Wooden Letter, Paint for the Letter (Acrylic, Spray, or Latex), and 1/2″ Wood Screws.
Get all your instructions here.
Photo credit: ©GettyImages/Mkovalevskaya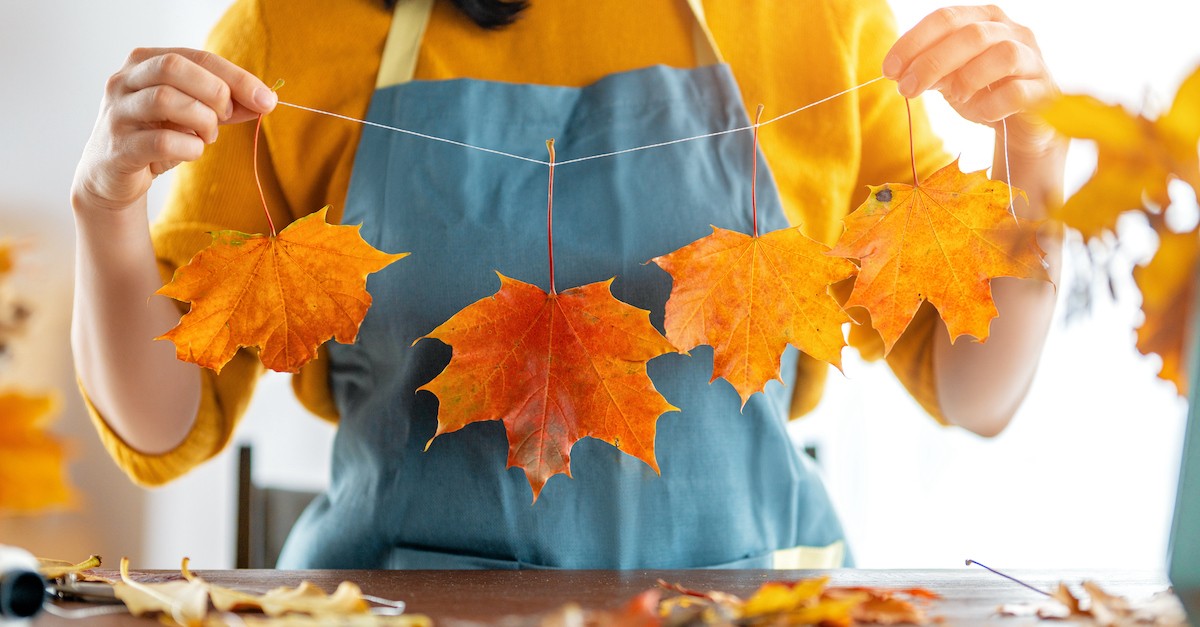 8. Autumn Bunting – (No sew option!)
This form of garland is simply inviting and creative and not so difficult to make. There's even a no-sew option for those of you who don't have access to a sewing machine.
The great thing about these buntings is you can use the materials of your choice to match your preference for color, texture, and style. It's a custom craft to your preference, and again, one you can make easily and on a budget!
You will need: Burlap or other fabric, Jute, Sewing machine (if you're sewing), hot glue and gun (no sew method), scissors, ribbon, and optional: paint and letter stencils.
Get all your sew or no-sew instructions here.
Photo credit: ©GettyImages/Choreograph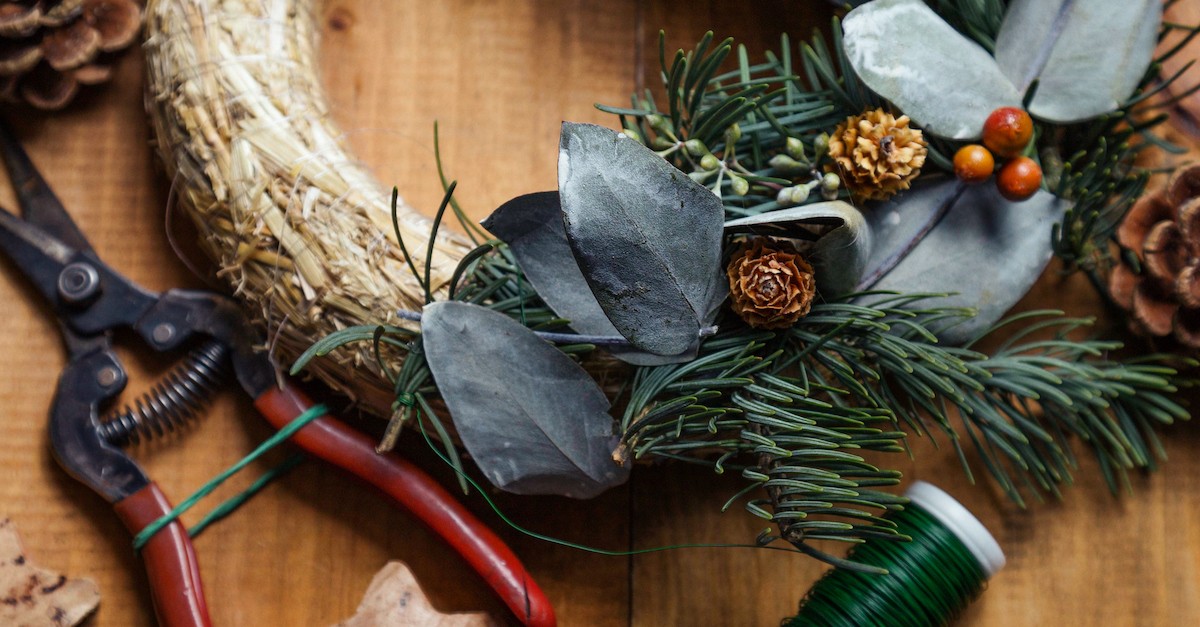 9. Fall DreamCatcher Wreath
What a beautiful and whimsical craft that can fill any blank space on your wall, your front door, or anywhere you'd like to have a spot of delicate color. This craft has an air of vintage to it, and if you have a collection of heirloom doilies you're not sure what to do with, this is a great project to display and appreciate them!
You will need: a small hula hoop (check the clearance sections this time of year!) doily to fit inside (a bit smaller than the hoop so that it can stretch to fit), string, assorted ribbons, lace trim, twine, decorate rope, etc., fall florals (separated using wire cutters), hot glue gun and glue.
Get all your instructions here.
Photo credit: ©GettyImages/Karniewska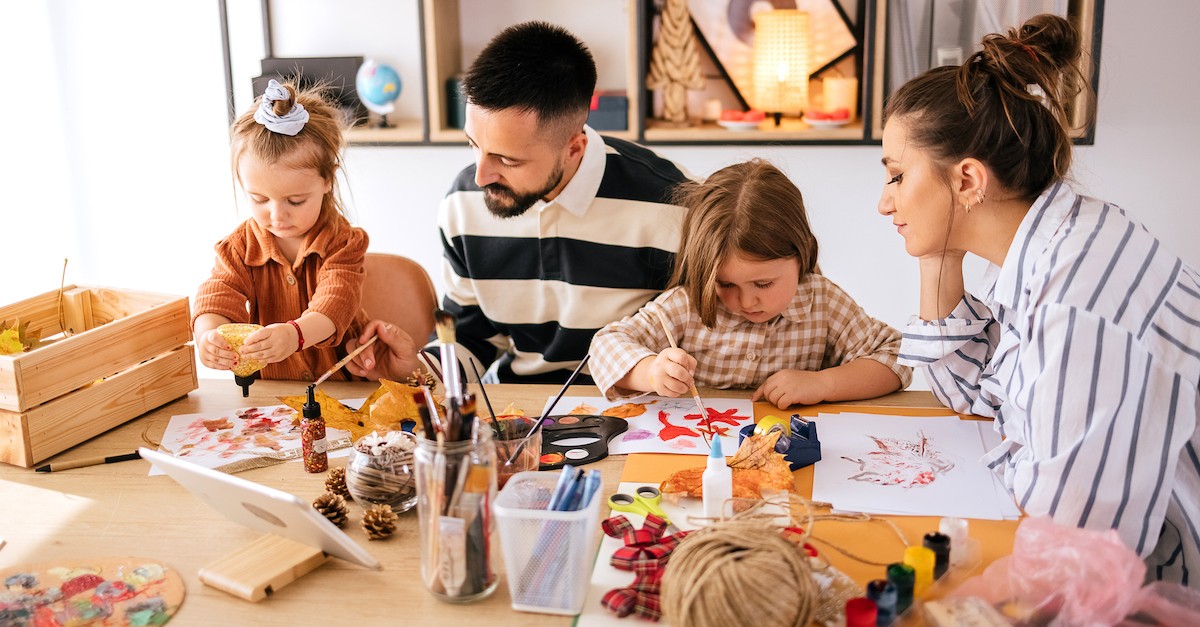 10. Fun-Loving Scarecrows
And what's a fall craft without one for kids, too? In fact, these are cute enough that kids or not, you'll probably want to make one—or ten! Popsicle stick scarecrows are just the cutest, and there's so much you can do to make an entire family of scarecrows!
You'll need: Jumbo Craft Sticks, cardboard (use cereal boxes cut into 5″ x 3.5″ rectangles.), white glue, craft foam: 1 rectangle for the hat, 1 small strip as the hat ribbon, and 1 small triangle for the nose, raffia, googly eyes, glue dots (optional), marker or crayon, flower stickers (optional).
Get all your instructions here.
Autumn crafts are the best! There's not much better in this world to decorate for than, well, perhaps Christmas! Think leaves and nature, gourds and pumpkins, blankets and candles, books and stories for the kids. The great thing about these crafts is they're all relatively easy, not going to hurt your pocketbook, and many can be done with children!
So, build in some quality time for relaxing crafts. Allow your imagination to soar, and don't worry, if you're not an orange and yellow fall color person, you can do white pumpkins and hues of beiges and browns for a more contemporary look!
Have fun. Craft on!
Photo credit: ©GettyImages/StefaNikolic