How to Give Christmas Gifts When Money Is Tight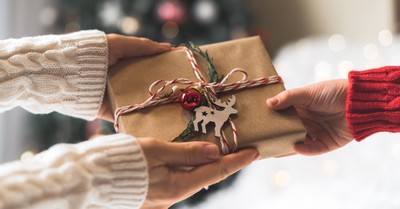 By Jaime Jo Wright, Crosswalk.com
The holidays are approaching. With that comes the inevitable desire to want to give gifts to children, family, and friends. Yes, we realize that Christmas doesn't have to be all about presents, but let's be honest, it really is a wonderful part of the season. Gifts bring joy to the faces of children, sentimental delight to the elderly, and the warmth of knowing you were thought of.
The brutal truth for many of us this year is that we are short on finances. With groceries and gas prices rising, job losses, lay-offs, and impacts from the recent pandemic, our monetary pools of resources have significantly decreased. This can make giving gifts challenging.
I distinctly recall when I was in elementary school, and my father lost his job. We were warned that Christmas would be thin on presents that year, and my parents were absolutely telling the truth. Unwrapping a box of macaroni and cheese as a gift turned into a big deal after weeks of eating rice and potatoes. I'll never forget the flavor of that box of processed cheese powder and noodles. I also have never forgotten the gift itself, given out of sacrifice in a time when finances only allowed for about a ten-dollar budget per kid (if that).
So how can we partake in the joys of giving when we don't have the funds? Are there creative ways to give that don't just impart junk or future trash for the garbage heap to those we hold most dear? What if we're not crafty and aren't capable of knitting sweaters, sewing stuffed animals, or even crocheting a hot pad on a plastic loom?
There are many ways to join in gift-giving, even when the funds are short. Granted, the kiddos may need some coaching beforehand that the Nintendo Switch they've been wanting isn't making the cut this year. But once proper expectations have been set, you can let the fun begin.
Here are some ideas to spark your creativity:
1. Don't Underestimate the Power of Books
There are not a lot of items you can give to people—even acquaintances—that are used without it being potentially weird. Unless you're a family that thrives off Goodwill gifts, and it's just expected, etiquette has sort of kiboshed the giving of used things. However, the written word never runs out of style, and often, the more used the book, the more precious it can be to the receiver.
Books can be found everywhere. From library sales to garage sales, thrift stores, brick and mortar stores, and online stores. Want new? A book might set you back $15.00. Don't care if it's a bit used? You're looking closer to $5. My sister-in-law knows I'm an avid reader. For Christmas one year, she gave me a pile of paperback novels. All of them were used. The funny thing? Money wasn't even tight. She just reasoned that she could get me about three used ones for the same amount for a new book. It was a great Christmas present to unpack. Like a treasure box.
Remember, even if the receiver isn't an avid reader, there are many fun books even for them. Coffee table books, I call them, are super fun. Humorous, comedic picture books with photographs and captions that make you laugh. Or a book that relates to their specific hobby. Even kids will get into a book if you pick a topic they love. My son isn't a huge reader, but he loves cartoons. So, finding a few used graphic novels has been perfect for his gifts.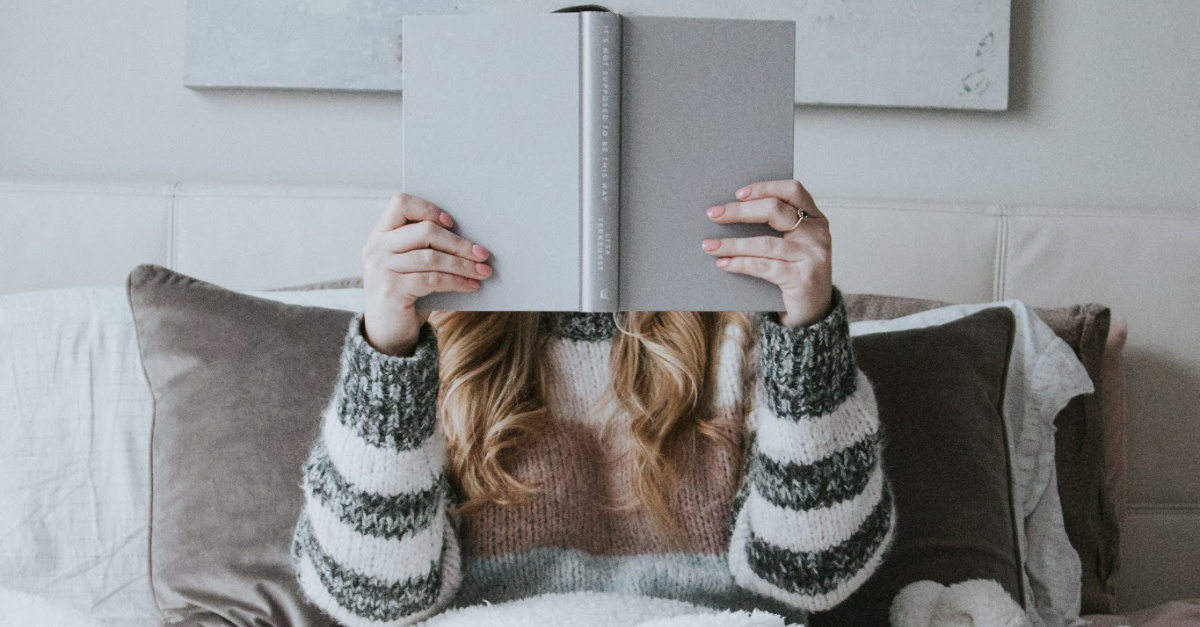 Photo credit:©David Lezcano/Unsplash
2. The Joy of Experiences
The gift of time can be sincerely thrilling for some. The idea that they have received your undevoted attention for an experience that you share together can build anticipation and drag out the joy that accompanies the gift. You can craft an experience that isn't expensive yet promises a good time to be had by all.
What do I mean by "experiences"? Your gift could be coupons the receiver can cash in at various points in the year. Perhaps one is for a day-hiking trip to a State Park. Another could be for a picnic by a nearby lake, with the promise of a full-service dinner. (Plan accordingly to break out the fancy dishes, beautiful tapestry for a picnic blanket, crystal for sparkling grape juice, etc.).
The fact of the matter is that there are many things you can do with a person where your time becomes the bulk of your gift. And isn't it true we don't make enough time to make memories with the ones we love?
3. The Gift of History
Have you ever gone antique shopping? It's sort of like thrifting in a historical museum; only these used items come with the attached value of history and time and therefore are more than just someone's cast-off.
Antiques can provide a plethora of creative gifts that aren't expensive or bank-breaking. Granted, some antiques are definitely of high value. But a few ideas are a vintage cookie cutter tied with a ribbon around a Mason jar filled with the ingredients for sugar cookies. Or maybe, you find an antique knick-knack that reminds you of your loved one's hobby or favorite pet. Sometimes there are beautiful oil paintings in small 5x5 frames that cost just a pittance because they're not by anyone famous. Or maybe, you snag a pair of salt and pepper shakers, a vase, an old key you can frame with a beautiful material backdrop.
It's a new way of looking at the old ways, and they're often winners when it comes to affordable yet meaningful gifts!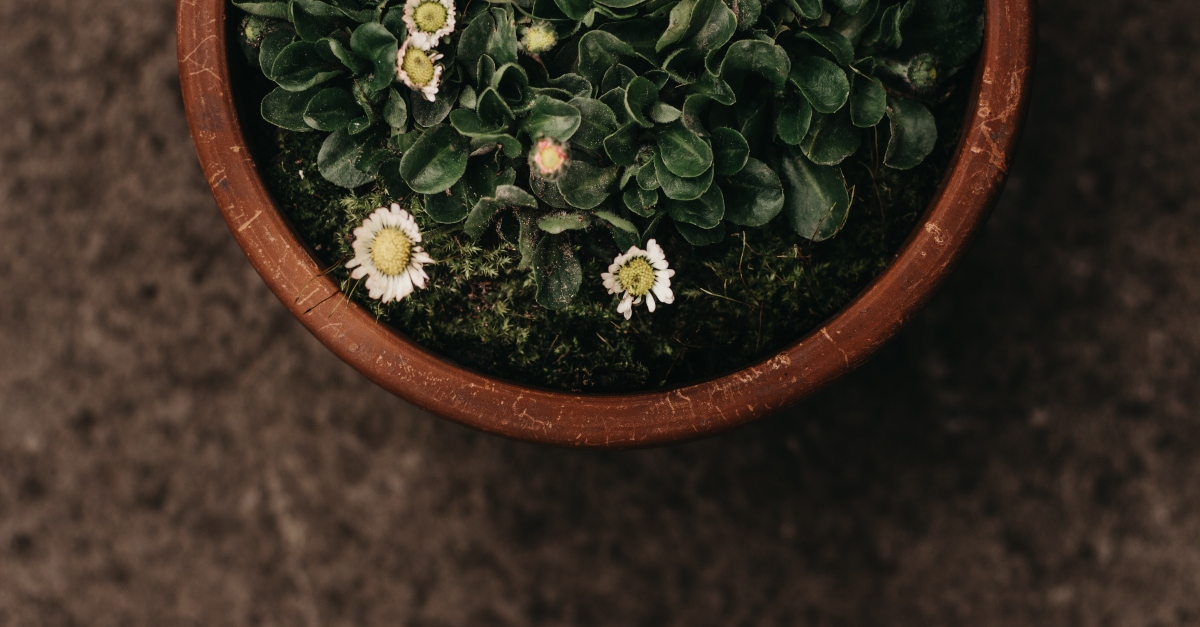 Photo credit: © Unsplash/Anton Darius
4. Give the Gift of Green
And I don't mean money. Plants can be our best friends when it comes to gifts. Not sure your friend has a green thumb? Go succulents. They can forget to water it, and it will thrive!
Hit up a dollar store and buy a few coffee mugs for a buck apiece. Fill it with potting soil, pop a succulent on top (it'll root itself), and there you have it. A nice, neutral, platonic, but fun Christmas gift that costs you next to nothing. cIf you have a green thumb, you can also take starts from your houseplants. A spider plant. Maybe an aloe vera plant. So many plants can be split into more than one and repotted to make a new, beautiful accessory to a home.
These are just a few simple ways to make Christmas special. It can get a bit tougher when it comes to kids because they'll have their list of what they specifically want. But again, this is where creativity can come in. Search social media marketplaces, eBay, thrift stores, and see if you can find the toys used. They're easy to clean, and many of them have hardly been used because kids grow out of them so fast. Who said toys had to be brand new? Most kids won't notice—or even care—so act fast and shop now. You may find that Nintendo Switch for $75 less on the marketplace than if you bought it brand new. You never know.
Photo credit: ©GettyImages/Anna Ostanina
Jaime Jo Wright is an ECPA and Publisher's Weekly bestselling author. Her novel "The House on Foster Hill" won the prestigious Christy Award and she continues to publish Gothic thrillers for the inspirational market. Jaime Jo resides in the woods of Wisconsin, lives in dreamland, exists in reality, and invites you to join her adventures at jaimewrightbooks.com and at her podcast madlitmusings.com where she discusses the deeper issues of story and faith with fellow authors.
LISTEN to Our Christ-Centered Christmas Podcasts on LifeAudio
The views and opinions expressed in this podcast are those of the speakers and do not necessarily reflect the views or positions of Salem Web Network and Salem Media Group.
WATCH: Prophecies That Foretold Jesus' Birth
See the numerous biblical prophecies of the birth of Jesus Christ and what we can learn from the Old Testament about His divinity in this collection of scripture quotes.