Backpack Giveaway & Block Party - McDonald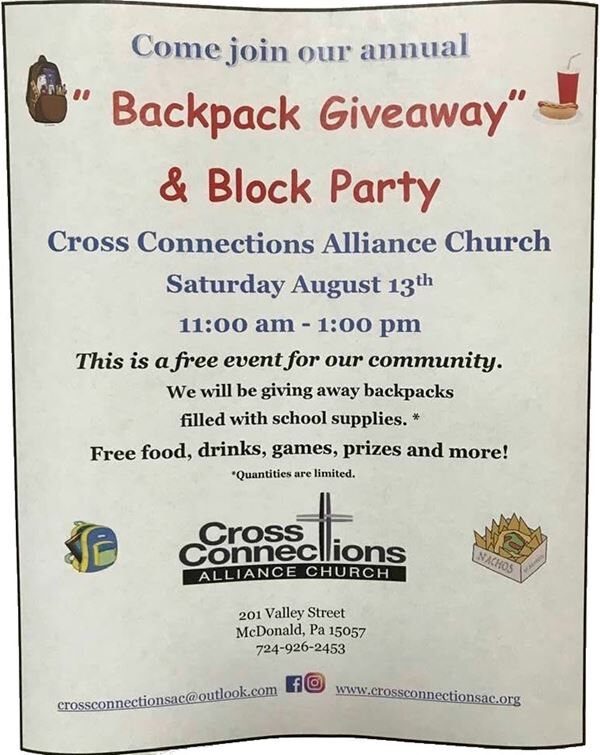 11:00 AM - 1:00 PM on Saturday, August 13
For families in the greater McDonald, PA area ...
Come join our annual Backpack Giveaway & Block Party at Cross Connections Alliance Church, McDonald, PA, Saturday Aug. 13, 2002 from 11:00 am to 1:00 pm.
This is a free event for the community. We'll be giving away backpacks filled with school supplies (while they last). Free food, drinks, games, prizes and more.
For information please call 724-926-2453.