Center Bethel Church of God Shopping Event! - Mt. Pleasant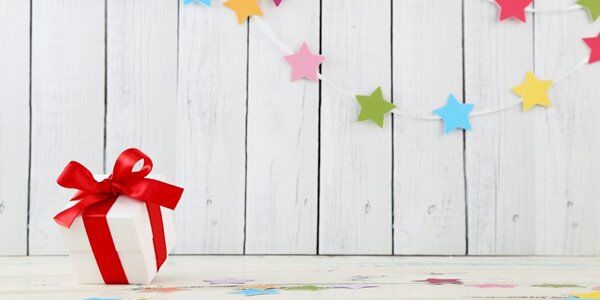 4:00 - 7:00 PM on Friday, October 18
Come help shop and wrap birthday gifts for 150 ASC kids with November birthdays! Shopping is of no cost to you. Simply, we ask you to donate your time and talents to shop for birthday gifts, for our special ASC kids. You will be given a Gift Interview Form (GIF) which contains a child's likes, interests, hobbies, wanted games and clothing. Every year on their birthday our ASC children receive a big brown box in the mail, decorated with drawings, kind words and the famous "Do not open until child's birthday." Inside are purple wrapped gifts with shiny silver ribbon and gold bows.
All wrapping supplies are provided as well as instructions. We ask that you bring your mad wrapping skills, your artistic flair, have fun, and be creative! We are asking you to invite your friends, co-workers, neighbors, even your in-laws! There will be over 750 gifts to shop, wrap, pack and ship. We need all the hands and hearts we can get!
Friday, October 18th Shopping at Walmart in Mt. Pleasant, PA Saturday, October 19th Wrapping gifts at Southmoreland Middle School, 200 Scottie Way, Scottdale Way, Scottdale, PA 15683 Birthday party for a local ASC child at 1:00 p.m.
If you have any questions regarding the shopping event, or wrapping event, please contact: Larry Gross, Center Bethel Church of God, 724-984-1415 Pastor Lee Kline, Center Bethel Church of God, 724-757-7011 Kim Semon, Center Bethel Church of God, 412-558-9136 Cathy Stufflebean, A Soldier's Child Foundation, 615-220-1600 ext. 201.
https://www.signupgenius.com/go/20f044caeaa23abf58-center
Location:
Wal-Mart Garden Center
2100 Summit Ridge Plaza
Mt. Pleasant, PA 15666
Google Map