Opportunity Knocks - Duquesne University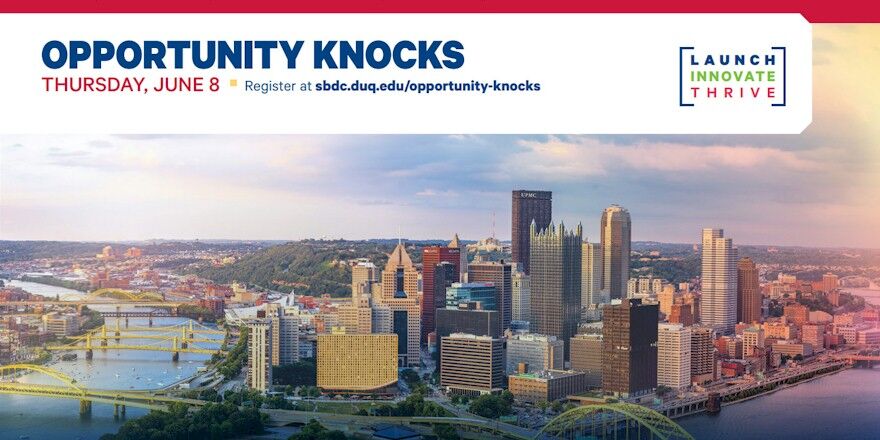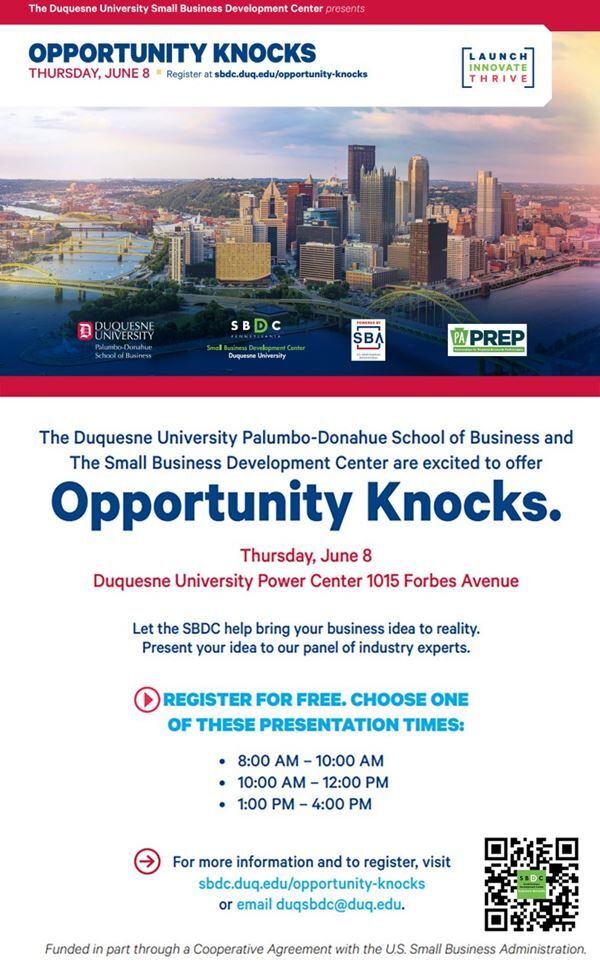 8:00 AM - 4:00 PM on Thursday, June 8
If you have ever had an idea that you thought could develop into a great business or just wanted to be your own boss --- now is the perfect chance to talk with business professionals, for free, that will listen to your idea and give you preliminary advice and direction.

The Small Business Development Center at Duquesne University is sponsoring a free event called "Opportunity Knocks" on June 8th, 2023. You will have 15 minutes to pitch your idea and 20 minutes to receive feedback.

Go to the Duquesne University SBDC https://www.sbdc.duq.edu/opportunity-knocks to register and reserve the 15 minutes that could change your life. "Opportunity Knocks" is a free event presented by the Duquesne University SBDC on June 8th, 2023. Register NOW and come prepared to WOW the consultants.
Location:
Small Business Development Center
Duquesne University
600 Forbes Avenue, 108 Rockwell Hall
Pittsburgh, PA 15282-0103
Google Map
412-396-1633
[email protected]