Christmas Ark Adventure - Scott Twp.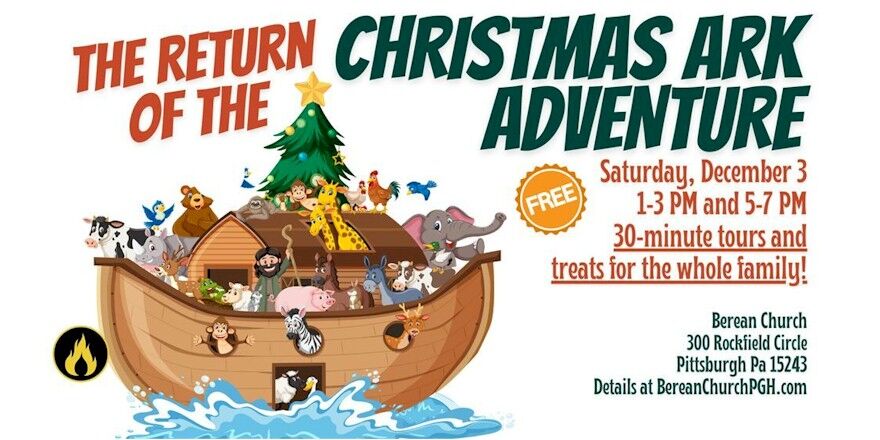 1:00 - 7:00 PM on Saturday, December 3
Times: 1-3 PM & 5-7 PM FREE ADMISSION – 30-Minute Tours All aboard for the Christmas Ark Adventure! Sail away with Noah and his wife as we travel back in time to hear the animals tell their story of the birth of Jesus. Hear eyewitness accounts from the shepherd's sheep, the Magi's camel, Joseph's donkey, and a gentle dove. Experience the joy of a live Nativity scene, make a Christmas craft, decorate Christmas cookies and sip hot cocoa as we discover the heart of Christmas! Family fun for all ages. Tours leave every 10 minutes for an approximate 30-minute adventure. Free Event. This is a walking tour, mainly indoors with some steps. The live nativity portion is outside. Admission is always free.
Location:
Berean Church
300 Rockfield Circle
Pittsburgh, PA 15243
Google Map