Steel City Youth Leaders Conference - Lower Burrell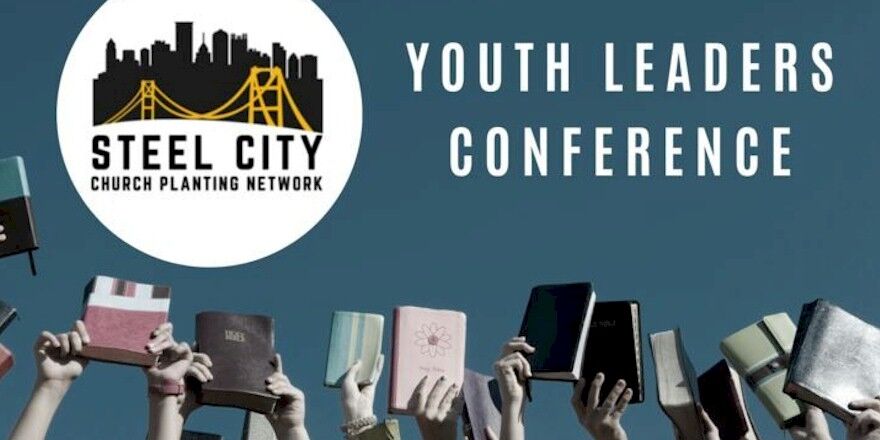 9:00 AM - 3:00 PM on Saturday, October 21
Details
The goal of this conference is to equip and encourage youth leaders in any capacity to help reach the next generation with the gospel. This event will cover everything from studying the bible, to cultivating meaningful relationships with the youth that we serve.

6 different breakout sessions offered, 1 main session, worship, fellowship, lunch...as well as gospel-centered encouragement! We hope to see you there!

Expect to be challenged and strengthened in your respected ministries!

COST: $15

Please review all sessions before making selection in registration process.

AM SESSIONS:
Pastor Josiah Rios of Old North Church
Teaching Exegesis to Students
We live in a world where truth is relative and the individual is the king. How can we train our students to think biblically and study Scripture properly amidst this opposition? In this breakout we will talk through a practical way to teach students how to study the Bible on the Bible's terms.
Pastor Bruce Chimani of Old North Church
Ready or Not: Preparing Students for Life in College
As a college pastor, I have the privilege to enjoy the "fruit of the labors" of many youth pastors who work hard to disciple students, and I hopefully build upon the foundations they have set over many years. But what is that foundation that seems sustainable for kids' faith when they go to college? Well, I want to navigate that with you and encourage you to that end.


Pastor Matt McCarrier of North Main Street Church of God
Simple Gospel
Often times when we are working with youth we can fall into the trap of thinking that we need to compete with the world. We worry that if we aren't as exciting as the world around us then our message won't be as attractive. But in this we can forget we serve the God of the universe and that we are sharing truth and life – and that is enough.
PM SESSIONS:
Pastor Stephen Thomas with Youth for Christ
Discipleship Now
Culture, with its fast-paced change and many options for lifestyles, leaves many Christians divided in their walk with Jesus. If there was ever a time discipleship was needed, the time is now! Join us, as we discuss the importance of not only the "how," but the "when" of discipleship.
Pastor Nate Adams of Harvest Church
Guiding Students through Today's Culture: How to Answer the Tough Questions
What do Christians think about __________? GenZ is asking this question about the issues that mean the most to them: sexuality, love, race, and gender (just to name a few). In what way should youth leaders respond? Great question! Come and find out.
Pastor Marty Mandak of Redemption Church
Building Stronger Community: Creating Meaningful Connections
In a world where we are seemingly so connected to one another – we actually lack real, genuine connection. Student ministry is where this can change! Let's equip ourselves with essential skills to create deep and meaningful connections with our students, empowering young hearts to grow in faith, friendship, and purposeful community as the body of Christ.
Location:
Redemption Church
232 Hillcrest Dr.
Lower Burrell, PA 15068
Google Map