World's Greatest Recipes - Free!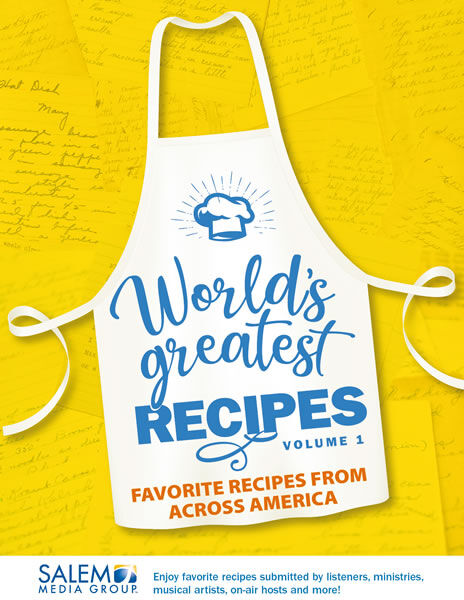 Who hasn't wanted some fresh, new ideas when planning and preparing complete meals or a dessert for a special occasion?
Check out our "World's Greatest Recipes - Vol. 1" collection. Not only will you find a variety of recipes that are easy to make, but you'll see that they have been contributed by some names and faces of people you may recognize.
It includes selections from Phil & Kay Robertson, Tricia Goyer, Zach Williams, Mary DeMuth, Shellie Rushing Tomlinson, Kimi Dolan Leto, Andrew Farley, Cynthia Garrett, The family of John MacArthur, Steve Arterburn and others!
It's 122 pages full of great options for your cooking and baking pleasure!