Cory Asbury - Reckless Love (Official Live Version)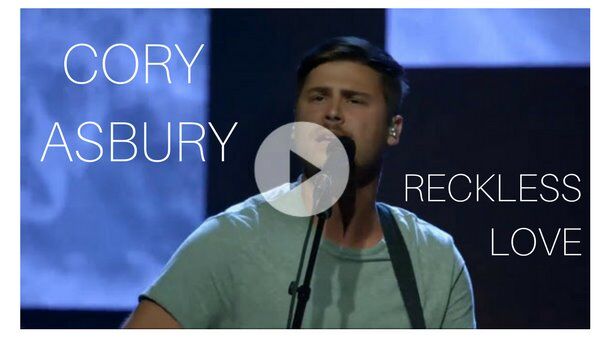 Being played and sung in churches around the country, Cory Asbury has struck a cord with congregations everywhere, wishing to express their devotion to the Lord in absolute terms. This live performance brings it all together. Cory Asbury sings "Reckless Love" on this official music video.
Asbury joined Bethel Music three years ago and was featured on the collective's Have It All album. His previous solo releases include worship anthems such as "Where I Belong," "So Good To Me," "Always Faithful" and "Jesus, Let Me See Your Eyes." Cory also serves as the Worship Pastor at the Radiant Church in Michigan where he and his wife Anna have a family of three.
Reckless Love Lyrics:

Written by Cory Asbury, Caleb Culver, and Ran Jackson
Verse 1
Before I spoke a word, You were singing over me
You have been so, so good to me
Before I took a breath, You breathed Your life in me
You have been so, so kind to me
Chorus
Oh, the overwhelming, never-ending, reckless love of God
Oh, it chases me down, fights 'til I'm found, leaves the ninety-nine
I couldn't earn it, I don't deserve it, still You give Yourself away
Oh, the overwhelming, never-ending, reckless love of God
Verse 2
When I was Your foe, still Your love fought for me
You have been so, so good to me
When I felt no worth, You paid it all for me
You have been so, so kind to me
Bridge
There's no shadow You won't light up
Mountain You won't climb up
Coming after me
There's no wall You won't kick down
Lie You won't tear down
Coming after me