A Call to Godly Living - In Touch - May 16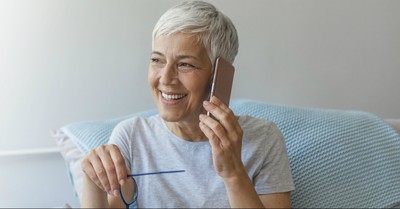 Crosswalk.com

May 16
A Call to Godly Living
The apostle Paul lived in an age when sensuality, the pursuit of pleasure, and rebellion against the Lord were prevalent. In response, he wrote letters urging Christians not to follow in the ways of the world. Like those early believers, we are to pursue godliness by...
Presenting our bodies to God. Our total being--mind, will, emotions, personality, and physical body--are to be turned over to our heavenly Father (James 4:7a). Submitting ourselves to the Lord requires a definite decision to give Him control and a daily commitment to remain under His authority. By surrendering to Him, we will position ourselves for godly living.
Becoming living sacrifices. The Christian life is built around the concept of sacrifice. Jesus left the perfection of heaven to dwell among a sinful people so He might reconcile us to God. He offered up His life to make payment for our sins (1 John 3:16) and brought us into His family. As believers, we are to follow His example. Paul called it a living sacrifice, because it is ongoing--one that is repeated daily.
Life is full of options. Many decisions involve a choice between following God's way or our own. Maturing Christians will increasingly sacrifice their own desires and embrace His will.
A life of godliness is characterized by a heart and mind bent toward the things of God. Although we will live imperfectly, our focus is to be on obeying His will and pleasing Him. Let's commit to becoming more like Jesus, the One who willingly gave Himself to God as a sacrifice for us.
For more biblical teaching and resources from Dr. Charles Stanley, please visit www.intouch.org.
And Listen to Dr. Charles Stanley at OnePlace.com!
Used with permission from In Touch Ministries, Inc. © 2019 All Rights Reserved.