The Unfathomable Sovereignty of God (Isaiah 40:25) - Your Daily Bible Verse - March 19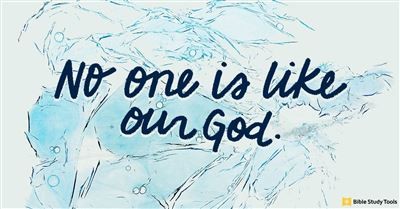 Crosswalk.com

The Unfathomable Sovereignty of God
By Jennifer Waddle
"To whom then will you liken Me, or to whom shall I be equal?" says the Holy One. - Isaiah 40:25
Every so often, we read a passage of Scripture that we've read many times before, yet the truth of it leaps off the page as if we've never read it. It catches us by surprise, offering a beautiful revelation of God's sovereignty and glory.
Isaiah chapter 40 was like that for me recently, as I read through it with a quickening of my spirit motivated by the unfathomable sovereignty of God described throughout.
Who has measured the waters in the hollow of His hand, measured heaven with a span and calculated the dust of the earth in a measure? Weighed the mountains in scales and the hills in a balance? Who has directed the Spirit of the Lord, or as His counselor has taught Him? (Isaiah 40:12-13)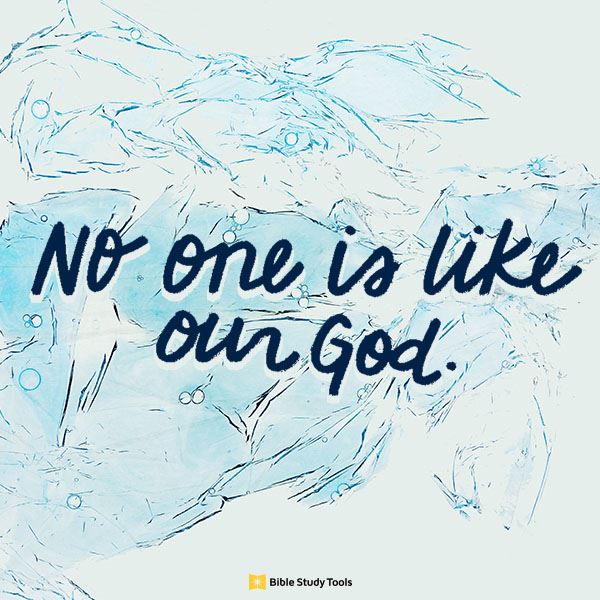 What struck me most, was that the God of all creation has measured every drop of every ocean, stream, and pond in the hollow of His hand. If we were able to view the entire earth from space and see just how much of it is made of water, it would be unfathomable to imagine the Lord measuring it. Yet, Isaiah 40 confirms it.
Then, if we were to gather just a handful of dust in the palm of our hand, we would see that each particle would be impossible to count. Yet God, in His perfect sovereignty, has calculated the dust of the entire earth. Oh, the magnitude of that thought!
Each mountain, that stands high above us, peaking to the heavens and seemingly impossible to climb, has been weighed by the Lord God in a scale—one so vast, it is beyond compare.
No one is like our God. No one has ever directed His Spirit or taught Him a single letter of knowledge. His wisdom is supreme. His Word is living. Only He is able to judge the thoughts and intents of our hearts. And yet…
The unfathomable sovereignty of God has reached down in love, through the perfect sacrifice of His Son, to take broken sinful "us" into the same palm that has measured the oceans. Every thought, action, and breath we take has been calculated by the same measure God used to count the dust.
The very same Spirit who raised Jesus, victorious over sin and death, lives in us. We are His beloved. Yes, our God is unfathomable and awesome. There is none like Him. His ways are perfect, holy, and sure.
"To whom then will you liken Me, or to whom shall I be equal?" says the Holy One. Lift up your eyes on high, and see who has created these things, Who brings out their host by number; He calls them all by name, by the greatness of His might and the strength of His power; not one is missing. Isaiah 40:25-26
Gracious and mighty God, thank You for your unfathomable presence in our lives. We are in awe of You. Thank You, Holy Redeemer, for numbering the stars and counting our breaths. We trust You. We praise You, God, for the richness of Your word that leads us, guides us, and sometimes surprises us. To You belong all glory, honor, majesty, and praise. In Jesus' name. Amen.
---
Jennifer Waddle considers herself a Kansas girl, married to a Colorado hunk, with a heart to encourage women everywhere. She is the author of several books, including Prayer WORRIER: Turning Every Worry into Powerful Prayer, and is a regular contributor for LifeWay, Crosswalk, and Abide. Jennifer's online ministry is EncouragementMama.com, where you can find her books and sign up for her blog, "Discouragement Doesn't Win." She resides with her family near the foothills of the Rocky Mountains—her favorite place on earth.
We want to experience God through the Bible… we really do!
But our good intentions fall flat when reading the Bible just doesn't seem to help us experience God in a real way. What should feel alive often feels confusing and boring and irrelevant. But it doesn't have to.
In the How to Study the Bible podcast, pastor and Bible teacher Nicole Unice brings life back to reading the Bible by walking listeners through her Alive Method of Bible study, helping us personally encounter God through his Word by giving us a practical, clear road map for understanding, interpreting and applying Scripture to our lives. Just click below to start listening now!