A Mother's Day Prayer for Courage - Your Daily Prayer - May 12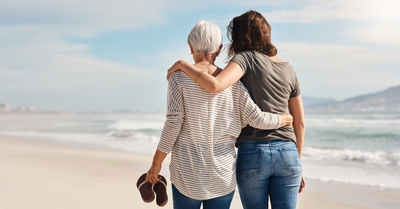 By Jessica Van Roekel, Crosswalk.com

A Mother's Day Prayer for Courage
By Jessica Van Roekel
"Be strong and courageous. Do not fear or be in dread of them, for it is the Lord your God who goes with you. He will not leave you or forsake you." - Deuteronomy 31:6, ESV
I remember the sleepless nights when my grown-up babies were babes in my arms. Their cries for comfort or hunger filled the midnight space, and I stumbled down the hall to scoop them up. I sat in a rocking chair and hummed a little song as they snuggled close. Then the years went by, and they grew from baby to toddler and child to teen. My nights became my own again as I slept night after night, knowing they were tucked in safe and sound down the hall.
They entered adulthood, and with it came the more significant cares of life. No longer can I hear their cries from down the hall and rush to soothe them. Instead, I lay awake and wrestled with wonder and worry. Yet, I still want to rescue them, give them advice, and see them take it. I want them to have a struggle-free kind of life. And then I remember. I remember Jesus' statement in John 16:33 that we will have trouble in this world, but to take heart because he has overcome the world. This verse brings me peace, and I cling to it for myself. But I'm coming awake to the truth that my kids will have their own set of hardships. Hence, my midnight wrestling. On the one hand, I wish a trouble-free life for them, but on the other hand, I don't because it's in our difficulties where we grow the most if we choose to do so.
These are the crossroads we mothers face. Life is hard, but we will overcome it when we stay close to God. We want our adult sons and daughters to choose God's way of trust and embrace his presence in their lives. But, we also know life becomes hardest when someone walks away from God, and we cannot make them choose his way. And so, we need extra courage. No one warned me about this when I nestled my babies in my arms. I needed the courage to train them through the terrible twos, hurricane threes, childhood drama, and teenage angst. But I had no idea the level of courage it would take to watch my kids navigate their first steps into adulthood. I need resolute courage to speak when God says to and to be silent when he instructs. I need gutsy courage to lay in bed at night and intercede for my children rather than worry. I need tenacious courage to trust God to guide my kids' steps, knowing he does a much better job than me. Finally, I need formidable courage to believe that even though they will struggle, they will know victory because Jesus says he overcomes the world.
In Deuteronomy 31, Moses passed the mantle of leading the Israelites to Joshua. It was time to enter the Promised Land, but Moses could not go with them. Instead, he told them the Lord would go ahead of them to destroy the nations occupying their land and that they must obey the Lord's commands. I imagine there may have been some fear and trepidation about the future. After all, the last four decades had taken on a familiar routine. They gathered manna in the morning, lived in tents, and moved as the Lord directed. Now they faced an unknown future in a strange land with a brand-new leader. The risk for acute worry and diminished courage was high. Moses gave them three instructions: to be strong, courageous, and not fear. Then he implored them to remember that God goes with them and won't leave or forsake them. He commissioned them for their future. Mamas, we need the same instructions and reminders. It requires remarkable courage to entrust our grown-up kids to God.
Let's pray:
Lord God,
Thank you for the children you entrusted to me. Help me be brave. I'm scared. Will they make the right choices? What kind of troubles will they face? Will you be there for them? Will you catch them or let them fall? I want to swoop in and rescue them. I want to tell them what their next steps should be. But I entrusted them to you when they were tiny, and I've got to re-entrust them to you now. You are with them, and you will not forsake them. Help me have the courage to lean on you and give them space to follow your leading through their valleys and mountains. In Jesus' name, Amen.
Photo Credit: ©Getty Images/Dean Mitchell
---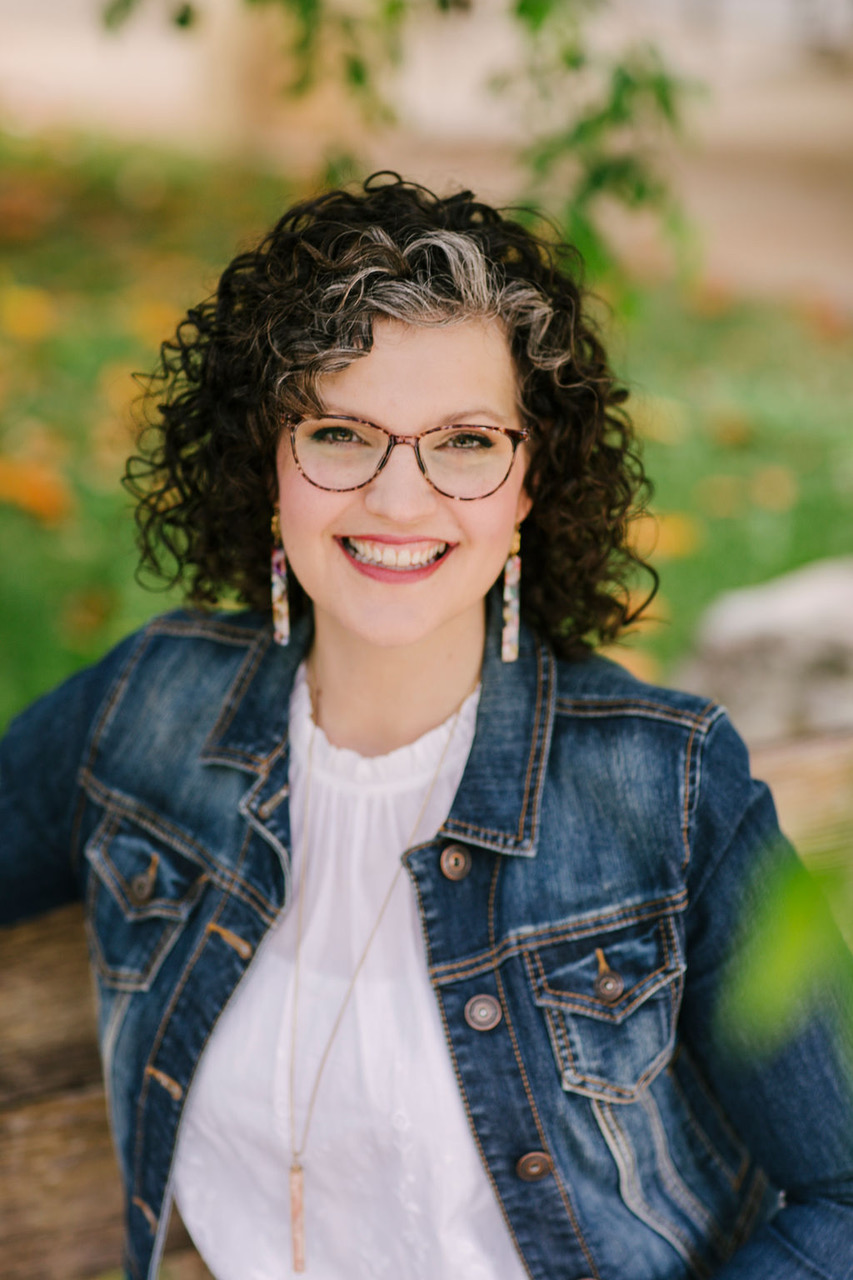 Jessica Van Roekel loves the upside-down life of following Jesus as she journeys to wholeness through brokenness. As an author, speaker, and worship leader, she uses her gifts and experiences to share God's transformative power to rescue, restore, and renew. She longs for you to know that rejection doesn't have to define or determine your future when placed in God's healing hands. Find out more reframingrejectionbook.com You can connect with her on Instagram and Facebook.
Teach Us to Pray is a FREE prayer podcast hosted by iBelieve writer Christina Patterson. Each week, she gives you practical, real-life tips on how to grow your faith and relationship with God through the power of prayer. To listen to her episode on What to Pray in the Morning for a Worry-Free Day, click below!


Now that you've prayed, are you in need of someone to pray for YOU? Click the button below!

Visit iBelieve.com for more inspiring prayer content.