How to Balance Mom Life with Your Career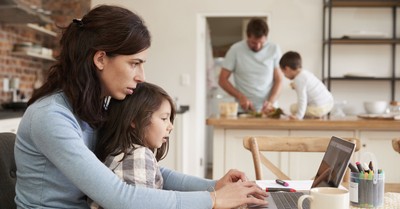 By Blythe Daniel, Crosswalk.com
Any mom who has tried to fill a plate of food while listening to her child recite the week's spelling words or the latest French vocabulary for the next day's quiz knows she needs to pull out her mom genius skills. Food and homework. What could be more important? But the swish of her phone indicates someone needs her genius work skills, and the texter either doesn't know it's dinner and homework time or they aren't thinking about what she is juggling at that moment. The tension of trying to do more than one thing at a time is real for moms.
This happens more than once or twice a week for me, and sometimes I handle it better than others. You probably know this dilemma as well and perhaps have found what works for you but are open to new ideas. Can we pool our ideas and agree on the best solution?!
As a full-time business operator from my home, work is not just contained to my office. Sometimes it's in our living room or a bedroom with a make-shift "studio" for video calls or recordings. If only people saw what was on the other side of the computer or the desk, right?
I believe we all face the temptation of "let's do more so that we can have more." Sometimes I think, Just one more email, and then maybe I can move that project forward, or I have five minutes before we leave, and I can get in a couple of texts before I take my daughter. But I've realized that those extra minutes on an email or text I could be spending with a family member are not worth the effort I think it will yield. That tiny seed time could be a deposit toward showing my family, "I've missed you today. How did your day go?" Instead, I'm often running right up until the time we need to walk out the door and not focusing on what matters most.
So what do I have to share with you when I "work on" my mom-work-life balance? I can tell you what hasn't worked well and hopefully encourage you to avoid some of the things I've learned as my kids are now teens.
Here's what I do know:
-Families work best when they know more than a couple of days ahead of time what you have added to the schedule that's different from the norm. They need more than a few hours and more than "a day's notice" of what's happening. This has been my downfall. Lack of communication. Sigh.
-Work, when it's contained to certain hours, is best contained mentally, not just physically, to that timeframe. When we carry over into dinner and the rest of the evening what happened that day, even if we don't say anything, but it's on our mind, we are not able to be present to our family in moments where they are speaking to us or expecting to get our reaction. I've missed moments like this and have "take back" moments I wish I could redo.
-The phrase "work to live" or "live to work" has come to mind as I work and help provide for my family. Since my kids outgrew naps and their awake hours increased, over the years, we shifted into their full-time school schedule, and you think you'll have more hours to work. But we just fill those hours with other things. Running kids to appointments, helping them get what they need to be successful (therapy, basic necessities of life, school needs, etc.), and showing up when they have a sports or other event. After working for 17 years on my own, my motto now is, "What can I downsize on my plate?" Just like downsizing a home or closet (or both!), I want to reduce my schedule so I can be more effective in the hours I work and in the time I have with my family.
-Self-care is so essential that if you put it last, you will lose more time than if you had put it first. Recently, I took some time off going to the gym for my stretch and/or dance movement classes that keep me going. I thought I'd have more time to work, but it backfired. I ended up with back pain, and it cost me time going to therapy and needing to sleep more to help with restoring my body. The interesting thing is that my instructor said, "When your core is tight, your back is stronger." I thought skipping this essential step wouldn't make much difference. But if my core strengthening isn't in place, physically and spiritually, then it will be a heavier load. Not just on my back but my family as well. We need to take care of ourselves, so we can be healthy and are able to show up at work and with our family.
-Know your ideal work time zone (yes, almost like the time zone you live in) and stick to your routine as much as possible. My family knows I'm really of no use past 9:00. Okay, 8:00. Let's be real. It's easier to "check out" and read a book or just have some time alone, but 8:30 is when my kids return home from their activities, so that's an ideal time to be with them. Planning when you can connect with your family is just as important as the phone or video call you had with a client that day. It just doesn't always go on the calendar. When your family sees that you have those few minutes for them at the end of the day, no matter what has happened, they see you spending the end of the day with them. And that matters – it reaps huge dividends.
Sometimes balance feels more like an endurance race, doesn't it? Who ever thought that balance could equate to everything fitting together perfectly in its little squares, like a waffle with little compartments? Some of us feel like that waffle with syrup pouring over us like a river trying to find the best spot for each moment to land.
Moms are cruising down the river of career and mommy-ing one moment and paddling upstream with responsibilities the next. It can be quite a load.
There is a wise saying that I often go back and look at in the Bible. Maybe you quote it too: "Do not store up for yourselves treasures on earth, where moth and rust destroy, and where thieves break in and steal. But store up for yourselves treasures in heaven, where moth and rust do not destroy, and thieves do not break in and steal. For where your treasure is, there your heart will be also." (Matthew 6:19-21 NIV)
My treasures are right in front of me. I enjoy the ministry and opportunities I have through my professional life and can't see myself doing any other career. But at the end of the day, that's all it is – a career. I've told God several times, and I have to continually check my spirit in this, that if he asked me to give it all up, would I do it? Do I cling too tightly to work and not enough to him? And the most freeing thing for us to say is, "If all of this went away tomorrow, God would still provide." And he would! And we would be okay. But he gives us the opportunity to learn how to create life in the work he's given us and the role of mom. And we know when we're faithful in the small things, he'll be able to entrust us with more. That might look like work opportunities on a higher level that we aren't sacrificing to attain or a larger family or more for our family that we didn't expect.
Did my kids notice that we had tacos two times last week for dinner? Probably not. Do they notice that we have food on the table and that my work helped to provide it? Yes. It isn't as much what you do to provide, but that you meet the needs of your family that they see. Are you present when they want and need you to be? Showing up for their games and events with school or sports means a lot to kids, maybe even more than a fancy trip or physical belongings that we think will add to our family life.
My daughters do skills on a balance beam four inches across and raised four feet off the ground. They have been trained to get up and do what they do. I watch them, and they are thinking about their skills and landing, not about how they might fall off. I think this is how we can approach life—focusing on our skills and what we do, not on how we might fail or not get it all done. The term "plant your feet" is often used for gymnasts on this apparatus. Let's be moms who plant our feet where we see them needing to go. Not too many steps or way too far ahead. But right here, right next to where our families need us and our work colleagues can see we are not driving our feet forward beyond where they're meant to go.
How are you inspired to keep your feet moving on the balance beam where you can be more concerned about where you'll land? How will you keep cruising when your waffle is a syrupy mess of responsibilities spilling over? Let's remember that each moment we are stuck worrying about something we did or didn't do takes away from a moment we could be in that's forward thinking. Ever wonder why the car's rearview mirror is so much smaller than the big window in front that we see out of? The best part for you and me is that we get to start over each day. And aren't we grateful for that?
Photo credit: ©GettyImages/monkeybusinessimages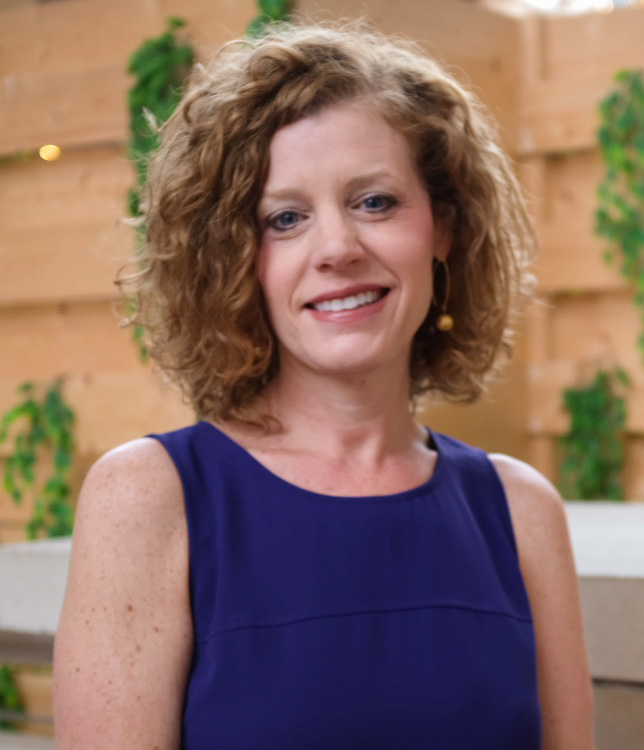 Blythe Daniel is a literary agent, author, and marketer. Her agency markets books through podcasts, blogs, and launch teams and represents books to publishers. Blythe was the publicity director for Thomas Nelson Publishers and has been a literary agent for the past 16 years. Blythe has written for Proverbs 31 Ministries, Ann Voskamp, Focus on the Family, CCM Magazine, Christian Retailing, and others. Blythe and her mother have co-authored two books: Mended: Restoring the Hearts of Mothers and Daughters (Harvest House) and I Love You Mom: Cherished Word Gifts from My Heart to Yours (Tyndale). She is married and lives in Colorado with her family.
Related podcast:
The views and opinions expressed in this podcast are those of the speakers and do not necessarily reflect the views or positions of Salem Web Network and Salem Media Group.
Related video:
Stock Footage & Music Courtesy of Soundstripe.com Thumbnail by Getty Images