How to Prepare for Your Future (John 14:2) - Your Daily Bible Verse - February 3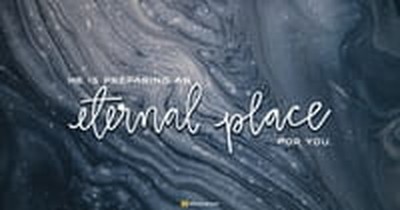 Crosswalk.com

How to Prepare for Your Future
by Lynette Kittle
"My Father's house has many rooms; if that were not so, would I have told you that I am going there to prepare a place for you? - John 14:2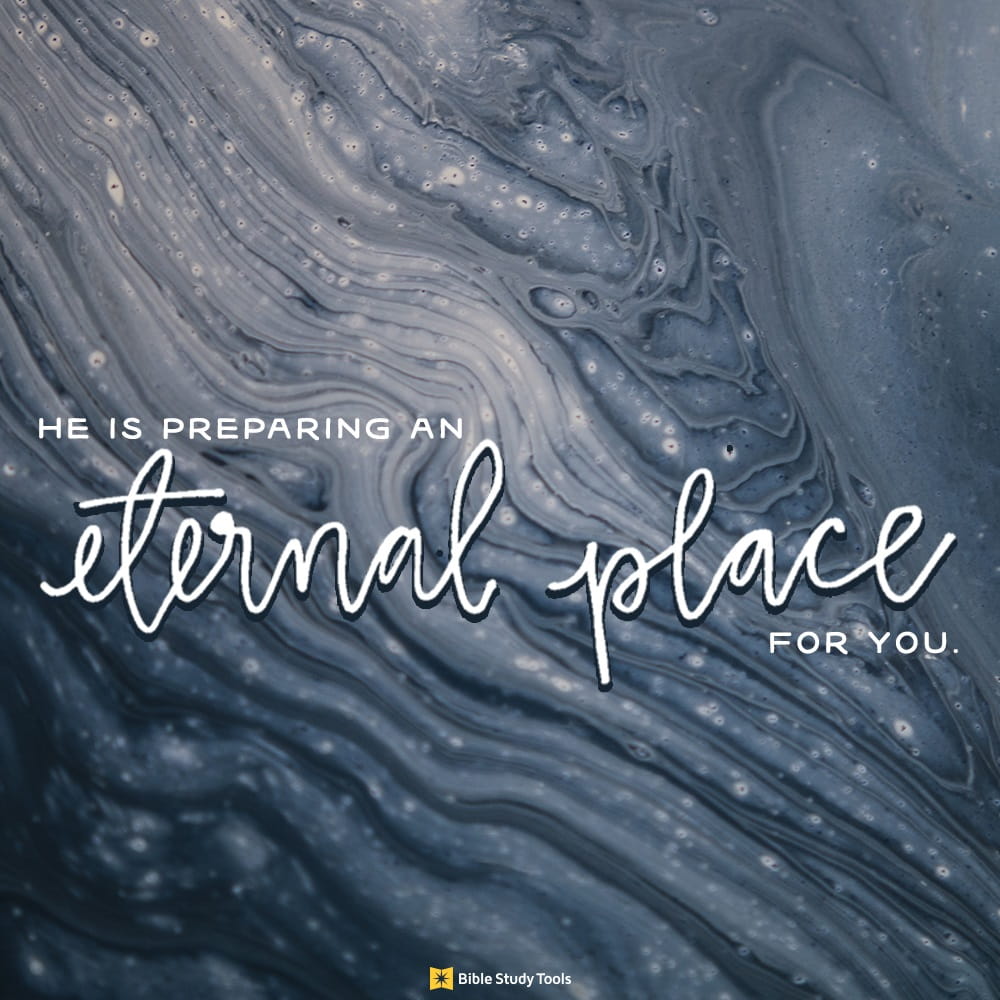 Are you worried about your future? If so, you're not alone.
Cultural climate feeds on fear. The fear of missing out, of being left behind, of having nothing.
Yet, Jesus encourages you to "Do not let your hearts be troubled. You believe in God; believe also in me" (John 14:1).
You can take comfort in Jesus' reassuring words of, "Look at the birds of the air; they do not sow or reap or store away in barns, and yet your heavenly Father feeds them. Are you not much more valuable than they?" (Matthew 6:26)
God doesn't want you to be living in fear, worried about tomorrow. Jesus said, "So do not worry, saying, 'What shall we eat?' or 'What shall we drink?' or 'What shall we wear?' For the pagans run after all these things, and your heavenly Father knows that you need them" (Matthew 6:31, 32).
Riches, positions, and possessions on earth are temporary, so accumulating stuff does not secure your future. The way to prepare for your future is explained in Matthew 6:33, "But seek first His kingdom and His righteousness, and all these things will be given to you as well."
Scripture explains how there will be a new heaven and a new earth where righteousness dwells" (2 Peter 3:13), and to look forward to it.
Jesus said, "My Father's house has many rooms; if that were not so, would I have told you that I am going there to prepare a place for you?" (John 14:2).
Not only is Jesus preparing your place, He's also coming back to pick you up stating, "And if I go and prepare a place for you, I will come back and take you to be with me that you also may be where I am" (John 14:3).
So even when things on earth pass away (Revelation 21:1) you will have a home.
Revelation 21:3 describes all you have to look forward in your future, stating, "And I heard a loud voice from the throne saying, 'Look! God's dwelling place is now among the people, and He will dwell with them. They will be His people, and God Himself will be with them and be their God'" (Revelation 21:3).
The Apostle John describes your new residence in Revelation 21:2, "I saw the Holy City, the new Jerusalem, coming down out of heaven from God, prepared as a bride beautifully dressed for her husband."
Take comfort in knowing your future is already settled. So rather than letting earthly fear consume you, 1 Peter 3:14 encourages you to look forward to all God has for you by making every effort to be found spotless, blameless and at peace with Him (1 Peter 3:14).
---
Lynette Kittle is married with four daughters. She enjoys writing about faith, marriage, parenting, relationships, and life. Her writing has been published by Focus on the Family, Decision, Today's Christian Woman, iBelieve.com, kirkcameron.com, Ungrind.org, and more. She has an M.A. in Communication from Regent University and serves as an associate producer for Soul Check TV.
Read through the Bible in Community This Year!
We're Tricia and Michelle, two friends inviting you to join us in reading through the Bible chronologically this year. Reading the Bible every day can be a challenge. We're here to sum up each day's passage and provide action steps ... in under 15 minutes. Grab a buddy and join us on The Daily Bible Podcast. Take the plunge, and let's read through the Bible together. We'll be cheering you on all the way!